LOGISTICS INDUSTRY FACTS & FIGURES!
Here are some fun facts regarding the logistics industry (check back frequently as we are still adding more facts as we find them):

  There are over 53,000 merchant ships transporting goods around the world. General cargo ships are the most common type of ship, accounting for about a third of all merchant ships. Bulk carriers are the second most common type of ship in the world, accounting for over 20 percent of the global merchant fleet.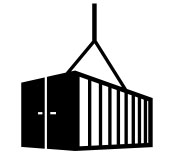 There are currently over 20 million shipping containers in the world, and five or six million of them are currently shipping around the world on vessels, trucks, and trains. In total, they make around 200 million trips a year.

There are over 500,000 trucking companies operating more than 15.5 million trucks in the United States alone. Of this figure, 2 million are tractor-trailers. It is also estimated that there are over 3.5 million professional truck drivers in the U.S.

  On an average, the air freight industry transports around 51.2 million tons of cargo in a year. Hong Kong International Airport is the busiest airport for air cargo handling.

Rail freight accounts for 16% of U.S. freight shipments by weight. There are a 140,000 miles of railroad tracks in the U.S. – the equivalent of 5.6 trips around the Earth.

  There are over 17,000 warehouses operating in the U.S., providing nearly 2 billion square feet of storage capacity. Warehousing and fulfillment is one of the fastest growing sectors in the logistics industry. In fact, Armstrong & Associates estimates 2018 e-commerce logistics costs were $141.5 billion, and continues to show nearly 15% annual growth, with no sign of slowing.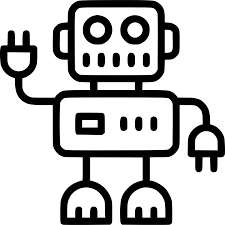 Application Programming Interfaces (APIs), Artificial Intelligence (AI), and Blockchain are newer technologies that are streamlining and accelerating data transmission and communication across the logistics industry.