Helpful Resources for Amazon Sellers
Logistics Plus is a trusted and highly recommended resource for retailers because we continue to provide great service, competitive rates, and helpful support. Michael D. Marani has recommended us in his book The Amazon Sales Formula (available in e-book format on Amazon.com). Our name also comes up frequently on social media sites and message boards (like the one hosted by Amazing.com – another great resource for retailers).
Download additional importing FAQs, quote checklist, and fulfillment services here: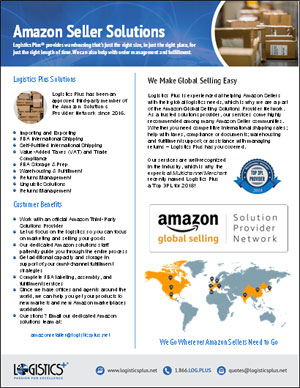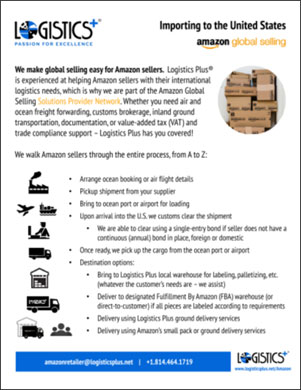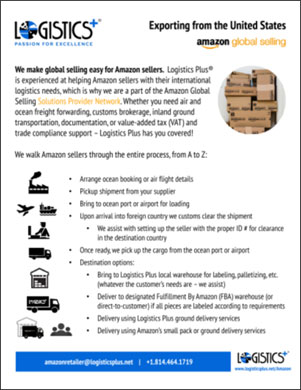 Ready to get started? Contact us today for more information.

* Amazon, Amazon Global Selling, and the Amazon Global Selling logo are trademarks of Amazon.com, Inc.