It starts with the Pro Forma Invoice.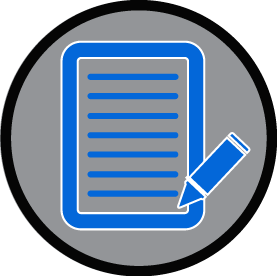 If a seller is trying to land an order with a prospect, seemingly the goods being sold and their price are the forefront factors in deciding to purchase or not. How the cargo is packed, shipped, and documented are secondary concerns. However, on many international transactions, the logistics part of things can account for 25% of the bottom line delivered cost. The seller knows his product and is in the best position to cover the product's features. The pro forma invoice covers all the other details to get the product from the factory to the Incoterms delivery point. Who provides the "how-to" logistics knowledge and can calculate the costs associated with those details? The freight forwarder. Wouldn't it then make sense that the forwarder is intimately involved in creating the non-product details of the pro forma invoice?
The Incoterm of delivery that the seller uses indicates when the transfer of risk occurs. Ultimately, the buyer pays for every charge along the supply chain. Acknowledging that most sellers would want to limit their involvement and sell in a similar fashion as a domestic sale, selling on an EXW or FCA basis makes sense, especially if there is an assurance that adherence to US export regulations is under the seller's control. On the other end of the transaction, the buyer may favor a fully delivered Incoterm, such as DDP buyer's receiving location. That way, the buyer has the most limited involvement in the details of the transportation and clearance of internationally purchased goods. The gap between EXW/FCA and DDP terms can be provided by H.C. Bennett Company in the form of a "Logistics Pro Forma Invoice."


In actual practice, the buyer may have relationships with his Customs broker or international /domestic service providers call for other than DDP terms. An importer would more commonly use an Incoterm such as CIF port of unlading. The Logistics Pro Forma Invoice bridges the gap between the seller's EXW/FCA terms and the buyer's desired delivery terms.
The Logistics Pro Forma Invoice addresses the needed collaboration with the buyer's Customs broker and service providers. Having professional logistics folks working directly together at both ends of the transaction is a best practice. Who understands international lingo better than professionals who work in the field? It is awkward for a foreign buyer to interface the optimal logistics collaboration with the US seller. Leaving the details to logistics professionals yields a well-planned export resulting in a smooth destination clearance and delivery. The Logistics Pro Forma Invoice provides the blueprint.