June 28th will mark the fourth annual National Logistics Day. I am proud that Logistics Plus played a small part in getting our industry's national holiday off the ground in 2019. I am even prouder that the voice of the third-party logistics industry, the TIA, has taken the mantle to promote National Logistics Day on a much broader scale.
The groundswell of support over the past three years has been impressive to witness as National Logistics Day has taken root. Seeing transportation and logistics companies, both large and small, lighting up social media with #NationalLogisticsDay tweets, posts, and shares of support and celebration is exhilarating. But that was not the only support. The U.S. House of Representatives issued a formal Congressional Record honoring June 28th as a National Logistics Day, the Commonwealth of Pennsylvania issued a House Resolution naming it as an official state holiday, and the States of Ohio and South Carolina both issued formal proclamations as well.

If you have not had a chance, please check out the TIA web page (tianet.org/national-logistics-day) dedicated to this year's National Logistics Day (and to TIA's Member Appreciation Month). You'll find sharable social media assets, fact sheets, and copies of various proclamations received from the local, state, and national government branches noted above (and if you don't see one there for your hometown or state, I encourage you to lobby your local or regional elected officials for the endorsement – it's an excellent message for you, your company, your constituents, and the general public).
Going back almost 750 years ago, on June 28th (quite possibly, but unconfirmed) of 1271, the logistics industry first started to take shape when Marco Polo journeyed to China on the Silk Road and kept a detailed written record, paving the way for future traders and merchants traveling between Europe and China. In 1896, the first horseless carriage semi-truck was invented, improving how goods moved across our country. The first "air cargo" flight took place in 1910 between Dayton and Columbus, increasing the speed with which goods could be delivered to the U.S. In 1956, the first container ship sailed from the port of New Jersey to Texas, forever changing how goods would move around the world. And that's how early logistics started, demonstrating how logistics always connects the world. Today, our national logistics industry helps move over 13 billion tons of freight domestically via roads, rails, seaways, and air so American consumers can receive the products they need and enjoy. And even more globally.
Armstrong & Associates, a leader in 3PL research, estimates the global third-party logistics market to be nearly $1 Trillion in 2020, representing almost 11% of global GDP. Almost a third of the worldwide market comprises North American companies, many of whom are TIA members.
The work we do is essential and worth acknowledging.
The U.S. Bureau of Labor Statistics estimates the Transportation & Warehousing sector has over 6 million employees and is one of the fastest-growing employment segments in the country.
The jobs we provide are essential and worth celebrating.
According to the TIA's quarterly 3PL Market Reports, TIA members managed the delivery of over 6 million freight shipments in 2021.
The goods we help deliver are crucial and worth recognizing.
To date, over 557 million doses of critical COVID vaccines have been delivered across the United States, and millions (possibly billions) of additional PPE, vaccines, and testing products have been successfully delivered to areas in need, at home, and worldwide.
The logistical activities we manage are critical and worth saluting.
As a 30+ year veteran in this industry, I am proud of the accomplishments I have helped support and the careers I have helped advance, both within my company and as part of this industry.
What I do is noteworthy and worth toasting.
So, please raise a glass and join me, Logistics Plus, the TIA, and hundreds – possibly thousands – of other transportation and logistics companies that will use June 28th as a moment in time to celebrate our industry and its importance to our national and global economies.
Salute!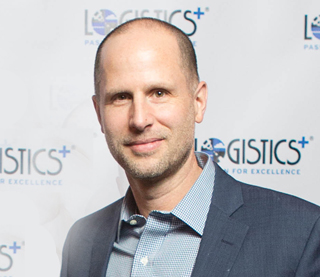 Scott Frederick
Vice President, Marketing & LTL
Logistics Plus, Inc.