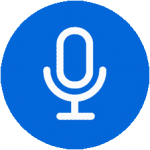 Logistics Plus Podcasts & Interviews
Listen to our collection of new Logistics Plus LP Radio podcasts and interviews on Spotify (many recorded in partnership with Money Radio WP$E as part of its Business Spotlight series). Each features an in-depth interview with one or more of our employees, managers, or executives.
For older podcasts, visit our Podcast Archives page.