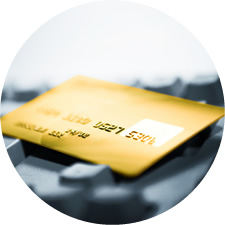 Pay Logistics Plus invoices online.
Logistics Plus, Inc. has elected to deactivate the open URL credit card link on our website due to the rising security and fraud risks. Logistics Plus will continue to offer the ability to pay via credit card through our my.logisticsplus.com secured credit card portal. Please note there will be a 3.5% processing and convenience fee on all future credit card payments. Setup may take one business day to complete. Logistics Plus also accepts payments via ACH, wire, and check.
**If you are interested in the new credit card portal, please complete this Request Form and our team will set up your company with credit card portal access.**
If you already have my.logisticsplus.com credit card payment credentials, use the button below to access the login page. Email acctrec@logisticsplus.com if you have any questions.