Jan Krediet, a Logistics Plus Company (JK) is a leading European logistics service provider in the furniture, kitchens, project furnishing, forwarding, warehousing, and value-added services segments with offices and warehouses in Steenwijk, NL, where its headquarters are located and in Venlo. JK is part of the global furniture logistics network Mach 3000. JK was founded in 1924 and has over 200 logistics professionals, 250 trucks and vans, and over 60 thousand square meters of warehousing space. Learn more at jankrediet.com.


NTL (National Truckload) is an independently-operated asset-based brokerage provider of truckload and less-than-truckload (LTL) transportation, warehousing, and industrial painting services. Founded in Erie, PA, with an additional facility in Lexington, NC, today, it has a diverse mixture of people and equipment with a strong focus on providing dedicated solutions. Learn more at www.nationaltruckload.net.



Logistics Plus Linguist Solutions (LPLS) was founded by a group of language, logistics, and military veterans to fulfill one mission — to raise the bar and set new standards for clients who require language services. Its philosophy is simple; hire the best people, deliver the best work, and do it at a fair and competitive price. Its employee family comprises ethnically diverse and culturally aware seasoned professionals in language services and training, recruiting, intelligence, security, logistics, information technology, government relations, and military operations. Learn more at www.lplinguisticsolutions.com.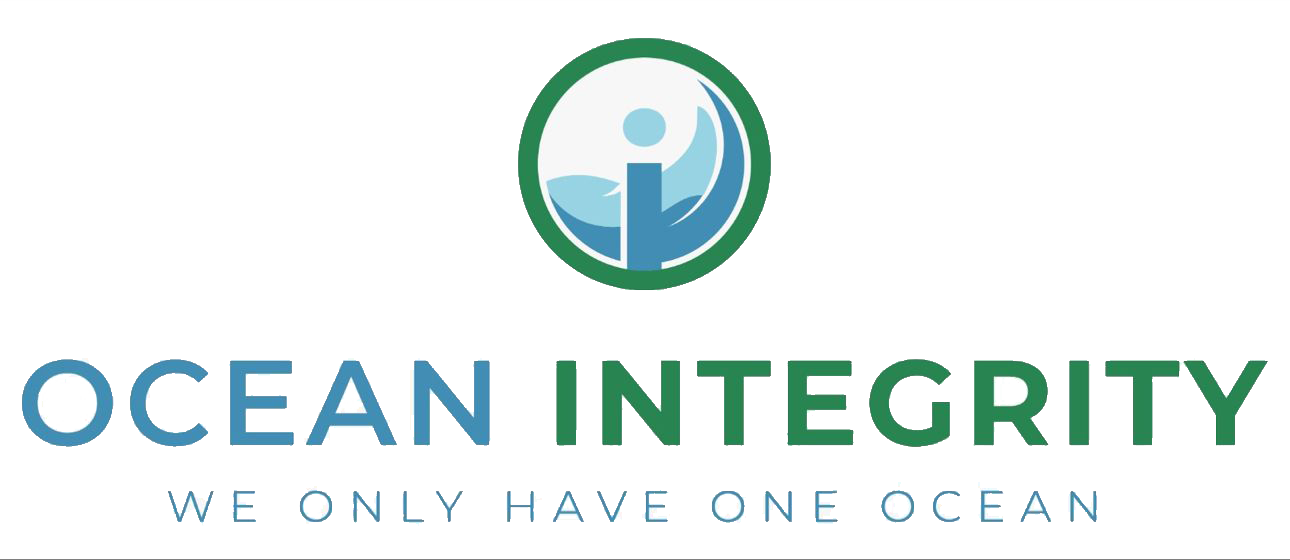 Ocean Integrity's primary objective is to mitigate the amount of plastic going into the World's oceans and significantly reduce and remove the plastic waste in the significant waste collection areas in the World's oceans. Ocean Integrity's primary effort is to prevent the introduction of plastic materials from the sea accomplished through innovative techniques that vary based on the size and concentration of the plastic waste material encountered. Furthermore, Ocean Integrity has long-term plans to develop products directly to help recycle plastic waste material and promote recognition and education for reducing plastic waste in the oceans. Learn more about them online at oceansintegrity.com.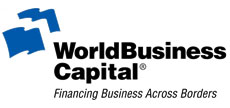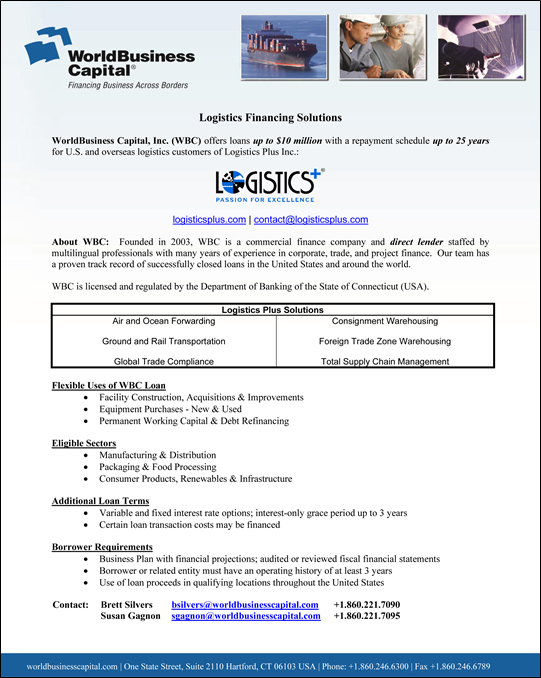 WorldBusiness Capital, Inc. (WBC) offers loans up to $10 million with a repayment schedule of up to 25 years for U.S. and overseas logistics customers of Logistics Plus. Founded in 2003, WBC is a commercial finance company and direct lender staffed by multilingual professionals with many years of experience in corporate, trade, and project finance. Its team has a proven track record of successfully closing loans in the United States and worldwide. WBC is licensed and regulated by the Department of Banking of the State of Connecticut (USA). Learn more at worldbusinesscapital.com.