Logistics Plus Is Celebrating 25 Years
Logistics Plus is proudly celebrating its 25th anniversary! A quarter-century of growth and experience has transformed Logistics Plus from a three-person operation into a $400 million+ global solutions company with nearly 1,000 employees in 30 countries serving thousands of customers worldwide.
"It's amazing to think that over 25 years, we've grown pretty much every year, and we've been profitable every year since our inception," said Jim Berlin, Founder and CEO of Logistics Plus. "Our only real strategy since day one has been to grow. To have done that for a quarter-century is both humbling and gratifying. By continuing to grow, you find new people and create new opportunities, and I love that. I can't wait to see what the next 25 years will bring to LP."
What our full, 10-minute celebration video below, or view our shorter, 3-minute version on the Logistics Plus YouTube Channel.
A special 50-second message from Jim regarding the cancellation of our 25th-anniversary party.
Also, the following video contains a few insightful excerpts from an interview conducted with Jim back in July 2016 (for our 20th anniversary). You can view more detailed past interviews with Jim on our dedicated Founder & CEO YouTube Channel.
Of course, our 25th anniversary would not be possible without the blood, sweat, and tears from some of our most tenured employees. With that in mind, these current LP employees will be celebrating some special employment anniversary dates in 2021. Thank you all for the solid foundation you helped create for Logistics Plus and the hundreds of other employees that followed you!
20-25 Year Anniversaries:
15-20 Year Anniversaries: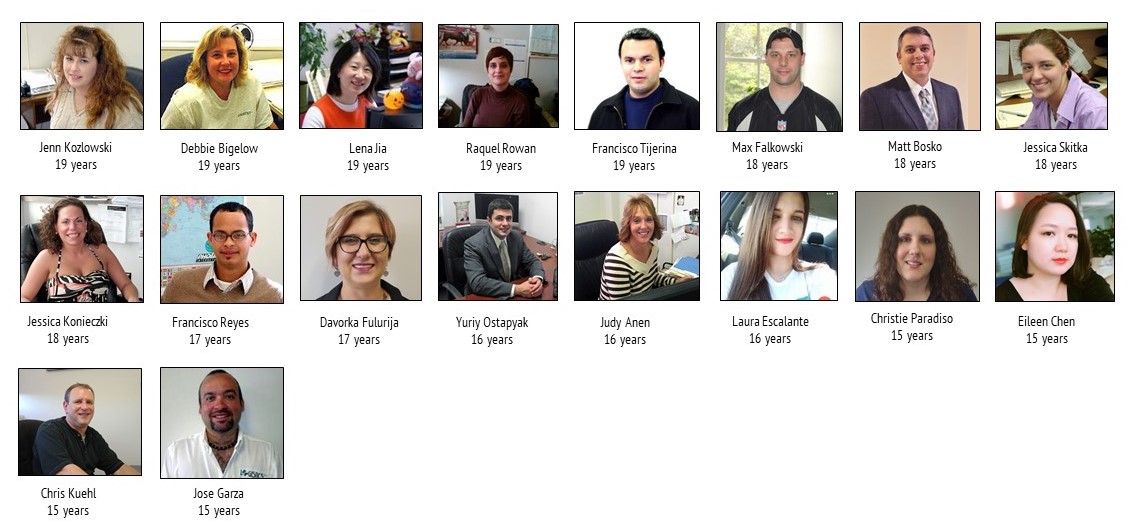 Honors: