Kampala is the capital and largest city of Uganda.
Hills covered with red-tile villas and trees surround an urban center of contemporary skyscrapers Kampala was recently named one of the fastest-growing cities in the world, with an annual population growth rate surpassing four percent. The city was also ranked as the best city to live in East Africa. Kampala is also home to Logistics Plus where we proudly serve both small and large businesses throughout the region.
At Logistics Plus, we are more than just a local logistics company – we are a team of talented and caring professionals that share a passion for excellence, service, and community. Logistics Plus in Kampala provides a full range of services including freight forwarding, customs brokerage, ground transportation; open yard storage, airfreight, sea freight, air charter, and full/partial vessel charter. We have the largest fleet of 1,300 trucks in East Africa, all fitted with tracking devices for real-time positioning, and we have 15-acres of bonded and general warehousing space in Kampala. The Inland Container Depot (ICD) at Kampala can accommodate 4,000 TEUs at any point in time.
If you're located in Kampala or any other surrounding community, Logistics Plus is ready to provide you with local, domestic, and global transportation and logistics services. Additionally, we'll show you how our people put the "plus" in Logistics Plus by doing the big things properly, and the countless little things, that together ensure complete customer satisfaction and success!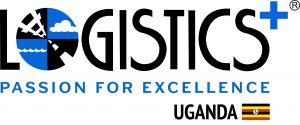 Email: LPEastAfrica@logisticsplus.com
Logistics Plus Uganda
c/o Upstream Limited, Plot No 1
Kirinya Road, Kampala, Uganda