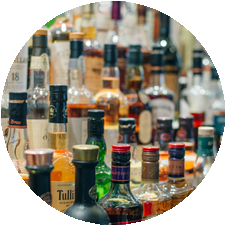 Alcohol & Spirits
Our LP Spirits™ division provides licensed alcohol and spirits warehousing, transportation, and logistics solutions. Read more information on Alcohol & Spirits logistics solutions.

Aerospace Aviation & Defense
Logistics Plus provides transportation and outsourced logistics services across all segments of the aerospace industry's supply chain. Read more information on Aerospace, Aviation & Defense logistics solutions.

Automotive
Our people and services are geared toward simplifying the most complex automotive supply chains. Read more information on Automotive logistics solutions.

Chemicals & Refining
Logistics Plus has experience improving supply chain efficiencies for leading chemical, paint, and agricultural products companies. Read more information on Chemical & Refining logistics solutions.

Consumer Products
Our broad experience managing supply chains for consumer product companies—ranging from fresh foods to home appliances—ensures that you meet retailer and customer demands. Read more information on Consumer Products' logistics solutions.

Energy, Solar & Fuel
Our energy industry specialist provides complete project oversight, from back-office functions (communications, delivery schedules, troubleshooting, accounting, etc.) to multimodal shipping options to get your energy project cargo to the job site at exactly the right time. Read more information on Energy & Fuel logistics solutions.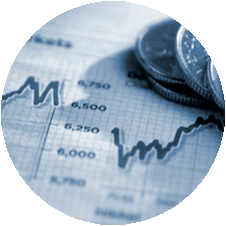 Financial Services & Data Centers
We are the ideal logistics and supply chain partner for financial services organizations, data centers, and technology companies. From sourcing to customs clearance and warehousing to installation – we do it all! Read more information on Financial Services & Data Centers logistics solutions.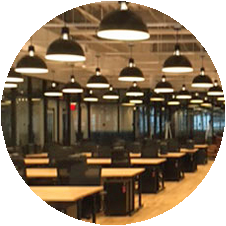 Furniture, Fixtures & Equipment (FF&E)
We serve clients seeking a one-stop-shop to support their Furniture, Fixtures, and Equipment supply chain needs in the hospitality, retail, office space, healthcare, education, financial, and tradeshow industries by providing outstanding value-added project logistics and supply chain services through cost-effective execution, visibility, and exceptional project management.

Government
We have experience as both a prime and subcontractor for government-related logistics projects. As a subcontractor, we can bring additional value to your government contracts. Read more information on Government logistics solutions.

Logistics Providers
Logistics Plus works collaboratively with other transportation carriers, brokers, and 3PLs to extend their services and networks to provide their customers with a complete solution. Read more information on Logistics Providers' industry solutions.

Manufacturing
We create industrial logistics solutions that best manage your inventory across global networks, all while reducing costs and driving efficiency. Read more information on Manufacturing logistics solutions.

Pharmaceuticals & Healthcare
The delicate nature of many pharmaceutical and healthcare goods and concerns about security demand customized logistics services. We provide visibility and monitoring to every stage of the supply chain. Read more information on Pharmaceuticals & Healthcare logistics solutions.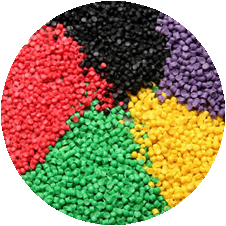 Plastics
Plastics firms support all walks of life, from health and well-being, to nutrition, shelter, transportation, safety and security, communication, sports, leisure activities, and innovation. We provide visibility and monitoring to every stage of the supply chain. Read more information on Plastics logistics solutions.

Retail & Distribution
We have experience serving major retailers' delivery and supply chain needs of all sizes and configurations, from big-box retailers to convenience stores. We also help retailers with importing to Amazon fulfillment centers. Read more information on Retail & Distribution logistics solutions.

Small Businesses
In addition to working effectively with Fortune 500 companies, Logistics Plus is also well-suited to support small businesses with their transportation and logistics needs. Read more information on Small Business logistics solutions.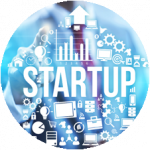 Startups and Emerging Companies
Logistics Plus helps startups and new businesses by managing your logistics so that you can focus on raising investment capital, establishing your brand, and growing your business. Read more about Startup logistics solutions.
You can also use our short Industry Solutions Form to request more information on any of our industry-specific supply chain solutions.