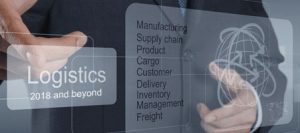 There's a lot going on in the world of logistics right now. At Logistics Plus, we've been keeping pace with many of the current transportation and logistics trends, and here are some things to watch in both trucking and global logistics over the next several years.
Automation. Labor shortages and capacity constraints are driving deep investments in technology and automation, such as load matching, robotics, artificial intelligence, machine learning, APIs, and self-driving vehicles. Many 3PLs are dedicating resources to R&D and innovations, and employees are being empowered to quickly anticipate and address customer demands.
Ecommerce. Global e-commerce logistics costs are expected to have a 17% CAGR through 2020. A CAGR of that multiple hasn't been seen in the 3PL market for some time. Traditional bricks-and-mortar store-based distribution models are being replaced with less forgiving e-commerce-based fulfillment models that provide less buffer inventory, require faster transit times, and that demand more precise pick-up and delivery times (including same-day deliveries).
Amazon. The 900-pound gorilla of the freight world continues to build out its own transportation and logistics network, challenging 3PLs to think outside the box. 3PLs must consider how to both compete and partner with Amazon to deliver the e-commerce and omnichannel logistics solutions retailers will require.
Taxes and Legislation. The U.S. tax bill will be a huge shot in the arm for the economy. This could lead to much-needed pay increases and capital expenditures as transportation companies work to improve their fleets and increase their capacities. Additionally, the passing of proposed infrastructure funding by Congress could address critical deficiencies in the U.S. transportation network.
Global Growth. Regional growth in China, Mexico, and India will continue to drive a need for effective logistics solutions in those countries. Tightening regulations in China are resulting in some manufacturing and supply chain shifts to other Asian countries. The fast delivery requirements of e-commerce are leading to near-sourcing trends as manufacturers and distributors try to locate inventory closer to consumers.
Freight Forwarding. The international freight forwarding industry is riding tailwinds into 2018. Faster speed expectations are driving shifts from ocean to air shipments. Meanwhile, ocean carriers are adding newer and larger ships which could result in excess ocean capacity and lower rates.
Consolidation. M&A activity within the logistics industry will continue in this seller-friendly market as 3PLs look for both growth and technology opportunities. Larger mergers are expected in the high-velocity fulfillment e-commerce area, while strategic partnerships – particularly outside the U.S.—are being created to address niche markets within core verticals and concentrated geographies.
What trends will you be watching in 2018 and beyond? What's your most pressing logistics or supply chain challenges for the coming year? Some informational links are provided below if you are interested in further reading on trends within the transportation and logistics industry.
Key Takeaways from the 3PL Value Creation Chicago Summit 2017 (Armstrong & Associates)
Ten Trends Trucking Should Watch in 2018 (Fleet Owner)
3 Tech Trends Shaping the Future of Global Logistics (Supply Chain 247)
2018 Third-Party Logistics Study – Key Takeaways (3PL Study)