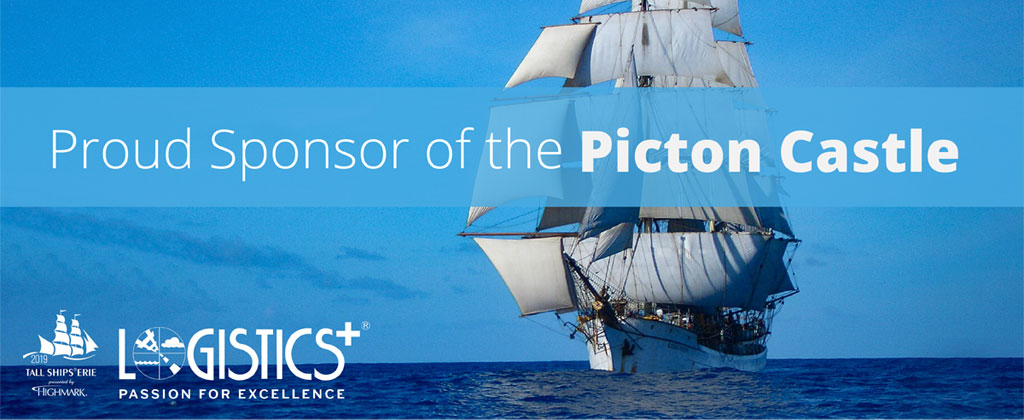 Erie never gave up the ship* … and Logistics Plus never gives up the shipment! In that spirit, Logistics Plus was the proud sponsor of the Picton Castle, one of many vessels that participated in the 2019 Tall Ships Erie Festival from August 22nd to the 25th. The Tall Ships festival is a three-day maritime celebration hosted at various Erie waterfront locations. The event offered the opportunity for people to sail away on select ships, enjoy live music and entertainment, try out local food vendors, host children's activities, and much more.
* "Don't give up the ship" was the famous dying command of James Lawrence in 1813 aboard the USS Chesapeake
In addition to the three-day Tall Ships event, Logistics Plus hosted its 23rd annual anniversary party Friday night at the Erie Maritime Museum where the Picton Castle was docked. Logistics Plus employees were joined by customers, partners, and guests who were able to tour the Picton Castle, explore the Maritime Museum, and enjoy light food and beverages. Thank you to everyone who attended and helped us celebrate this special occasion!
Pictures from Tall Ships & Anniversary Party can be viewed below or on the Logistics Plus Flickr Page.