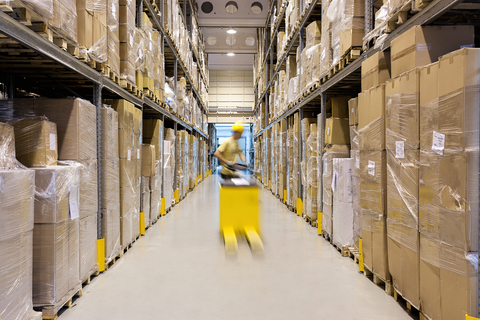 The Amazon effect, ecommerce growth, multichannel/omnichannel retailing: These are all trends pushing retailers and distributors to rethink their global supply chains. If you're among this group, one of the considerations you may be weighing is whether or not to outsource some or all of your fulfillment operations to a third-party logistics (3PL) company. Here are a few benefits that third-party fulfillment could provide to your operations:
Reduced Cost Per Order. A 3PL can often provide a lower cost per order when compared to internally managed operations, particularly for small-to-midsized companies.
Time and Resource Allocation. A 3PL allows companies to concentrate management time on marketing, merchandising, and ecommerce. If transportation, logistics and fulfillment are not core competencies for your company, having a 3PL manage these activities allows you to focus your limited internal time and resources where they can provide the greatest value.
Scalability for Peak Seasons. During holidays or peak seasons, a 3PL can allow companies to successfully process customer orders without hiring additional staff or requiring greater internal capacity.
Lower Capital Investment. A 3PL can help reduce the capital outlays for things like new warehouse and fulfillment facilities, order and warehouse management systems, and telephone and communication technologies.
Faster Fulfillment Times. A 3PL can provide regional distribution across the country so that you can deliver orders more quickly to your customers.
Lower Transportation Costs. An experienced 3PL will be able to help you reduce your transportation costs by using their expertise to negotiate better rates and find truck capacity in your critical shipping lanes.
International Imports and Exports. Many multichannel companies use 3PL partners to more effectively source products from overseas, or to distribute orders to customers in foreign countries.
Direct-to-Customer Shipping. Store-based retailers sometimes contract with 3PL partners to ship direct orders from their ecommerce marketplaces, rather than bring small-order pick/pack/ship into their DCs. Online retailers can also use 3PL partners to manage dual inventories for both Fulfillment By Amazon (FBA) and direct-to-customer orders.
Do you have questions or need help with your fulfillment challenges? Logistics Plus specializes in a variety third-party warehousing, distribution, and fulfillment solutions. We invite you to click the button below and contact our fulfillment experts to get started.