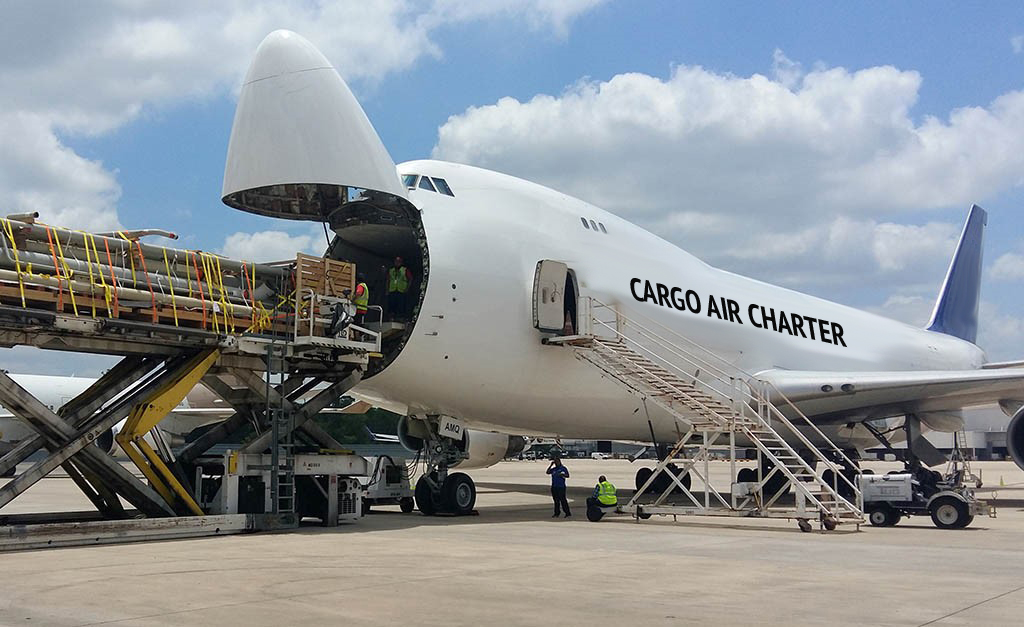 While air charters are a common alternative to commercial passenger flights, they're also an alternative method for transporting cargo. Aside from the cost, one of the most apparent differences between a standard air freight shipment and a cargo air charter shipment is that instead of renting space on a plane you're renting the entire plane! While it may be more cost-effective for cargo to fly commercially, chartering an entire plane becomes the best solution when time is money.
When Time is of the Essence
When it comes to critical supply chains, a missing part or component could equate to losing money every minute until the part is replaced and the supply chain is running smoothly again. When it comes to medical supply chains, a missing drug or instrument could even mean life or death. When a large, heavy-lift, or oversized shipment is urgently needed elsewhere in the world, sometimes there simply is not enough room on a commercial cargo plane to accommodate the move. In situations like these, it's not uncommon for companies to resort to air charter cargo solutions.
Benefits of an Air Charter
One of the most significant benefits of chartering an entire plane comes from the flexibility surrounding the logistical process. Aircraft used for air charters are readily on a runway, surrounded by a team of cargo professionals who make it possible for charters to take flight in less than two hours, in most cases. If you need a critical flight sooner than what's readily available on commercial airlines, or if you need to minimize the risk of flight cancellations or delays because the shipment is critical to your supply chain, then air charter might be the optimal solution. While chartering a plane may seem extravagant to some, it comes down to opportunity cost: spending more to solve a problem quickly and efficiently versus waiting for a commercial flight that may risk the loss of critical time, money, or business.
In the right circumstances, air charter service can be a fast, flexible option for your important supply chain need. To quickly get what you want, when you want it, there is no service better than air charter for your cargo. When you pay to use the entire plane, you get to make a lot of decisions like location and scheduling—allowing for timely, flexible deliveries.
You can also find tough-to-find air capacity by going with an air charter. This is especially true right now, as the airfreight industry faces disruptions and supply shortages related to the COVID-19 pandemic. If capacity shortage persists, other transportation modes may also become too backlogged to handle the shipments coming in. That's when an air charter can help get your cargo to its final destinations on time.
Preparing for an Air Charter
When time is of critical importance, as is the case when booking an air charter, it helps to be well-prepared for an impending deadline. The following list contains the necessary information that will be needed when booking a charter, along with a couple of tips. While all the information listed is not required to obtain a quote, it helps generate a more accurate estimate of the cost.
Shipper contact information
Shipper company name
If the shipping company is not the paying company, the consignee name and contact should also be provided
Billing authorization number (if applicable)
The shipping company, address, city, state, and zip code (if applicable)
On-site contact at shipper
Dock or special instructions
Consignee, address, city, state, and zip code (if applicable)
On-site contact at the consignee
Dock or special instructions
Ready time, including time zone
Need time, including time zone
Pieces
Weight
Dimensions
Hazmat (Yes / No)
If Yes, obtain UN# and Class
Services required
Door to Door
Door to Airport
Airport to Door
Airport to Airport
Air Charter Industry Facts
It is estimated that the value of the air charter services market was $26.57 billion in 2019 and it is projected to reach $33.08 billion by 2024. Increasing demand for cargo air charters and the shift toward aircraft renting are the major factors driving the market. However, the volatility in aviation fuel prices is a concern. According to Wikipedia, there are approximately 15,000 business jets available for charter in the world. The U.S. market is the largest, followed by the European market with growing activity in the Middle East, Asia, and Central America.
How to Book an Air Charter
If this is your first time booking a charter, no worries – Logistics Plus is here to help! The dedicated, LP Air Charter Group – led by seasoned industry veterans – has relationships with all the top airfreight cargo carriers. Our cargo air charter services are perfectly suited for any critical shipment need, including aerospace, automotive, generators, heavy-lift, helicopters, healthcare, medical, oversized, oil & gas, pharmaceuticals, PPE supplies, project cargo, transformers, and more!
The LP Air Charter Group will determine all facets of arranging the air charter, including:
Which airport to use, in part based upon the length of the runway and determination of which aircraft can or cannot land at each airport
What type of aircraft is needed
How the plane will be loaded, including whether a specific airport has high-low drivers to load/unload the aircraft
What the hours of operation are for the fixed-base operator (FBO)
Ready to learn more? Contact the LP Air Charter Group today!

Don't need an air charter but still interested in international air freight services? You can contact us about standard air freight too.