Carrier liability and cargo insurance (also known as shippers' interest) are often thought to be the same thing.  Although they both involve certain coverage of freight, they have some key differences that are important to understand.  Damaged and lost items are unfortunately a common problem when shipping freight.  Because of this, it is crucial to know how to get the best coverage on all of your shipments.  Here are some of the key differences between carrier liability and cargo insurance: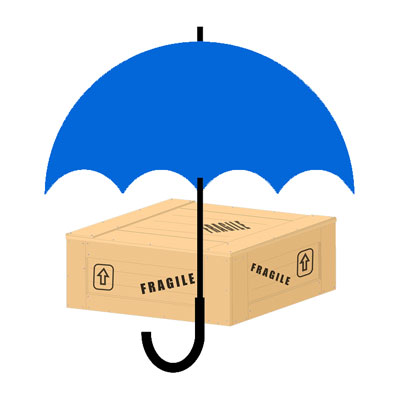 Carrier Liability
All freight shipments come with some sort of "limited liability coverage."  This coverage is determined by the carrier and varies depending on the commodity type or freight class of the goods being shipped. For the most part, carrier liability covers up to a certain dollar amount per pound of freight.  It is not uncommon to find that the included liability coverage is less than the actual value of the goods being shipped. Also, if the freight is used and not directly from the manufacturer, the liability coverage will be significantly less than it would be for new goods.  Furthermore, carrier liability has limitations in certain instances when the damage is due to an act of God (weather-related), or act of the shipper (improper packaging or loading).  In these two cases, the carrier cannot be at fault.
Cargo Insurance
Shippers' interest cargo insurance, also sometimes referred to as freight insurance or goods-in-transit insurance, is a great way to protect customers from lost or damaged freight while it is being transported.  This insurance is an additional charge that is typically based on the value of the goods being shipped.  As previously mentioned, carrier liability may only cover a certain dollar amount per pound of freight. When your freight has a higher value than what is covered by liability, cargo insurance may be very beneficial to you in order to better protect yourself from lost or damaged cargo. Another benefit of purchasing cargo insurance is that you do not need to prove the carrier was at fault for the lost or damaged items, only that the damage or loss actually occurred.
Differences in the Claims Process
If the shipment is only covered by carrier liability:
The freight claim must be filed within 9 months of delivery
If the delivery receipt isn't noted as damaged some carriers require immediate notification
Proof of value and proof of loss must be provided
The carrier has 30 days to acknowledge the claim and must respond within 120 days
You must prove carrier negligence (the freight was picked up in good order and packaged properly, but was delivered in a damaged condition)
If the shipment is covered by shippers' interest cargo insurance:
You must provide proof of value and proof of loss
Claims are usually paid within 30 days
You aren't required to prove carrier negligence
Logistics Plus can help assist you in determining a carrier's limited liability amount and deciding what coverage is best for your freight shipments.  We also provide very affordable and comprehensive cargo insurance to shippers who need the added protection. Contact us today to learn more!