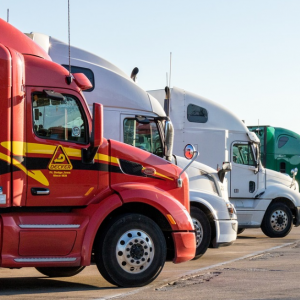 Now that peak shipping season is here, how do you decide which is the best LTL carrier for your freight? As the average demand for goods rise during peak season, shippers are forced to reconsider their shipping strategies as they look to save time and money. The continuous rise of e-commerce shopping has led to a higher demand for more less-than-truckload (LTL) shipping options. LTL freight is in a unique position in that it does not meet the criteria for a full truckload, but is also too large and expensive to ship via parcel.  Rather than just selecting the first option that shows up in your Google search or on your transportation management system (TMS), here are a few tips for selecting the best LTL carrier that will meet your needs.
Using a TMS For The Selection Process
A modern transportation management systems leverages electronic data interchange (EDI) and application programming interfaces (API's) to connect a TMS user with a freight quoting and scheduling system. Factors such as the amount of freight you ship can also impact the rates that appear due to special discounts or waived accessorial fees. By using a third-party logistics provider, you can instantly view rates and schedule shipments with most industry leading carriers.
Choosing The Best Carrier In The TMS
Although most transportation management systems list their lowest cost carrier options first, the first option doesn't necessarily mean it's the right choice for you. For example, some shippers are more interested in the transit time or safety of their products, rather than the cost. Shippers should follow the tips below when considering a less-than-truckload carrier for inbound or outbound freight:
Don't get too hung up with discounts and accessorials; the net price quoted should be the only number you need to know.
Research carrier performance (or ask your 3PL for their input). Have you used any of those carriers before and did you have success with them?
Look into the available cargo insurance offers. Do you need insurance for your shipment?
Pay attention to transit times. How quickly do you need your shipment delivered?
Review available guaranteed options. How important is the delivery date to you?
Make sure the carrier offers the accessorial services you require (lift gate, residential delivery, etc.)
Making an informed decision for LTL shipping is in your best interest because the carrier you choose today may not always be the best choice tomorrow. Shippers should continuously research and consider their LTL partnerships (or work closely with a 3PL that does this for them), especially during peak holiday season as demand rises.