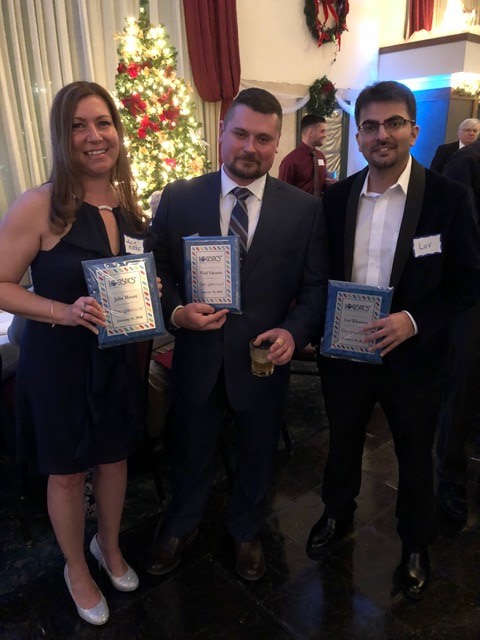 Congratulations to the Logistics Plus (LP) Google Team! Due to their incredible (and totally predictably good) work, Google has extended our short-term "Proof of Concept" contract into a much longer-term deal.  The LP Google Team has totally impressed the 2nd most valuable company on the face of the planet by helping it manage the logistics of its 2017 year-end Made by Google product launches, including its hot-selling new Pixel 2 Phones.
Although they were supported by many others across the company, the primary LP Google Team members include:
For their accomplishment, the LP Google Team was formally recognized at the Logistics Plus Holiday Party last night (see picture to the right, which includes Julie, Vlad, and Luv).
"I love that while we have maintained a base of 20th-century industrial businesses for our 21 years, a lot of our new customers are truly 21st-century companies, reflecting our ability to connect the best of "the old way" with the best of the new way too," said Jim Berlin, founder and CEO of Logistics Plus. "Evolving to fit the changing needs of our customers—young or old. The LP WAY!"
Please join us in congratulating Luv, Debbie, Vlad, Julie, Matt and Gretchen for a job exceptionally well done. It only took Google (a very smart company) a few months (weeks more likely ?) to recognize what a great team/great partner they have found in Logistics Plus.
Way to go, Team!