FOR IMMEDIATE RELEASE
David Whitehill Joins Logistics Plus as New Procurement Executive
Whitehill will head up sourcing solutions division and support global co-working space client.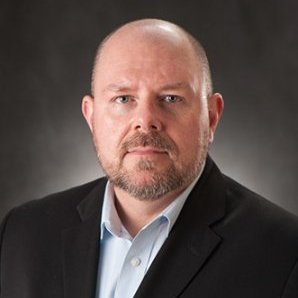 ERIE, PA (January 10, 2017) – Logistics Plus Inc., a leading worldwide provider of transportation, logistics and supply chain solutions, is proud to announce that David Whitehill has joined the company to head up its Sourcing Solutions division. Whitehill will oversee all Logistics Plus procurement activities, including those that support its global client, WeWork®, the leading co-working space provider in the world.
Whitehill will work closely with Logistics Plus personnel, WeWork buyers, and vendors to achieve seamless, cost-effective, and high-quality execution of activities, from procurement to final delivery and installation of furniture and merchandise at WeWork locations worldwide.
Whitehill has over a decade of senior buying experience with global companies such as The Boeing Company, and GE Transportation.  His background includes logistics and warehouse management experience with AVI Foodsystems and Erie Aviation, Inc. where he served as Director of Operations.  Whitehill also served in the U.S. Marines for six years as an Aviation Supply Specialist.
"We are excited to welcome someone with David's background and talents to the Logistics Plus family," said Jim Berlin, founder and CEO for Logistics Plus. "David will play a key role in overseeing the Logistics Plus Sourcing Solutions division and supporting our developing relationship with WeWork and its vendors."
About Logistics Plus Inc.
Logistics Plus Inc. provides freight transportation, warehousing, global logistics, and supply chain management solutions through a worldwide network of talented and caring professionals. Founded in Erie, PA by local entrepreneur, Jim Berlin, 20 years ago, Logistics Plus is a fast-growing and award-winning transportation and logistics company. With a strong passion for excellence, its 400+ employees put the "Plus" in logistics by doing the big things properly, and the countless little things, that together ensure complete customer satisfaction and success.
The Logistics Plus® network includes offices located in Erie, PA; Alma, AR; Little Rock, AR; Los Angeles, CA; Riverside, CA; San Francisco, CA; Visalia, CA; Atlanta, GA; Chicago, IL; Detroit, MI; Kansas City, MO; Charlotte, NC; Lexington, NC; Buffalo, NY; Cleveland, OH; Charleston, SC; Greenville, SC; Nashville, TN; Dallas, TX; Fort Worth, TX; Houston, TX; Laredo, TX; Madison, WI; Bahrain; Belgium; Canada; Chile; China; Colombia; Egypt; France; Germany; India; Indonesia; Kazakhstan; Kenya; Libya; Mexico; Poland; Saudi Arabia; South Sudan; Turkey; UAE; and Uganda; with additional agents around the world. For more information, visit www.logisticsplus.com or follow @LogisticsPlus on Twitter.
###
Media Contact:
Scott G. Frederick
Vice President, Marketing
Logistics Plus Inc.
(814) 240-6881
scott.frederick@logisticsplus.com
Click image below to download the Logistics Plus logo: