Shanghai is the largest city proper by population in the world.
It is one of the four direct-controlled municipalities of the People's Republic of China, with a population of more than 26 million as of 2019. It is a global financial center and a transport hub with the world's busiest container port. Located in the Yangtze River Delta in East China, Shanghai sits at the mouth of the Yangtze in the middle portion of the Chinese coast. The municipality borders the provinces of Jiangsu and Zhejiang to the north, south, and west, and is bounded to the east by the East China Sea.
Shanghai is also home to a Logistics Plus office where we proudly serve both small and large businesses throughout the region. Our office was originally set up to execute the delivery of GE locomotives for the Qinghai – Tibet railway line and the consecutive shipping of spare parts and replacements. At that time no forwarders had ever ventured into that remote area and no logistics providers were operating in the area. Our team set up the routing from scratch, occasionally even boarding trains and hauling cabs to hand-deliver urgent parts. Logistics Plus China is the only company in China, and perhaps even worldwide, that has weekly breakbulk shipments on container vessels.
At Logistics Plus, we are more than just a local logistics company – we are a team of talented and caring professionals that share a passion for excellence, service, and community. Whether it is working as your 3PL or 4PL partner, our services include total logistics management, air and ocean freight forwarding, inland ground and rail services, project cargo and project management, import/export services, warehousing and distribution, global trade compliance services, and logistics and technology solutions.
If you're located in Shanghai, or any other surrounding community, your friends at Logistics Plus are ready to provide you with local, domestic, and global transportation and logistics services. Additionally, we'll show you how our people in China put the "plus" in Logistics Plus by doing the big things properly, and the countless little things, that together ensure complete customer satisfaction and success!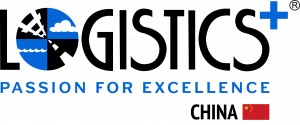 Email: china@logisticsplus.com
Phone: +86.21.63568828
Mobile: +86.21.63568858
Logistics Plus Shanghai, China (Location 1)
12th floor, 308 Wu Song Road
Yao Jiang Plaza, Shanghai, China 200080
Logistics Plus Shanghai, China (Location 2)
899 PanLong road, 19F, 1902-1903 office
Lanyun Cultural Center, South Building
Qingpu District, Shanghai 201702 China