The city of Hamburg is the second largest in Germany, and one of the most affluent cities in the EU.
It is a major transportation hub located in the northern part of the country, and is also a media and industrial center. The city itself dates back to a castle built by the Emperor Charlemagne in the year 808 AD. The Port of Hamburg is located 110 kilometers from the mouth of the Elbe River into the North Sea. It was founded by Kaiser Friedrich Barbarossa in the year 1189. Today, there are 10 terminals in the port. Hamburg is also home to a Logistics Plus office where we proudly serve both small and large businesses throughout the region.
At Logistics Plus, we are more than just a local logistics company – we are a team of talented and caring professionals that share a passion for excellence, service, and community. Whether it is working as your 3PL or 4PL partner, our services include total logistics management, air and ocean freight forwarding, inland ground and rail services, project cargo and project management, import/export services, warehousing and distribution, global trade compliance services, and logistics and technology solutions.
If you're located in Hamburg, or any other surrounding community, your friends at Logistics Plus are ready to provide you with local, domestic, and global transportation and logistics services. Additionally, we'll show you how our people in Germany put the "plus" in Logistics Plus by doing the big things properly, and the countless little things, that together ensure complete customer satisfaction and success!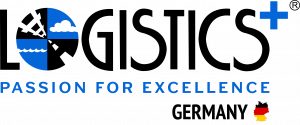 Email: hamburg@logisticsplus.com
Logistics Plus Deutschland GmbH (Headquarters)
Im Hegen 14a
22113 Oststeinbek
Phone: +49 40 656 94 8 -0
Logistics Plus Deutschland GmbH
c/o Maschinenfabrik Waldrich Coburg GmbH
Hahnweg 116
96450 Coburg
Phone: +49 9561 42829-0