Jeddah is on the coast of the Red Sea and is the major urban center of western Saudi Arabia.
It is the largest city in Makkah Province, the largest seaport on the Red Sea, and the second-largest city in Saudi Arabia after the capital city, Riyadh. With a population of 5 million, Jeddah is an important commercial hub in Saudi Arabia. Jeddah is also home to a Logistics Plus office where we proudly serve both small and large businesses throughout the region.
At Logistics Plus, we are more than just a local logistics company – we are a team of talented and caring professionals that share a passion for excellence, service, and community. Logistics Plus Jeddah handles sea freight, airfreight, and ground transportation. The office also supports customers who need warehousing and customs brokerage services.  For project-related jobs, Logistics Plus Jeddah office has direct access to 650 trucks, including low bed trailers, flat-bed trailers, tankers, and the following equipment:
Hydraulic crane of 50 & 70 tons capacity
Forklift with 40 tons reach stacker
Air Compressors 800CFM
Tower lights
Maintenance trucks
Tow trucks, etc.
If you're located in Jeddah, or any other surrounding areas, Logistics Plus is ready to provide you with local, domestic, and global transportation and logistics services. Additionally, we'll show you how our people put the "plus" in Logistics Plus by doing the big things properly, and the countless little things, that together ensure complete customer satisfaction and success!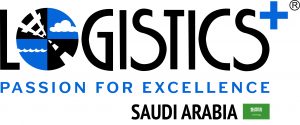 Nizam Mohammad (Country Head)
Email: nizam.md@logisticsplus.com
Office: +966 013 832 6222
Mobile: +966 50 4690 828

Logistics Plus LLC
Dallah Tower
7th Floor, Falastin Street
Jeddah 21421, Saudi Arabia