Kazakhstan is the world's largest landlocked country.
It is located in Central Asia, except for a small portion west of the Ural River that is located in Eastern Europe. The country has a diverse terrain of flatlands, steppe, taiga (boreal forest), rock canyons, hills, deltas, snow-capped mountains, and desert. It is ethnically and culturally diverse as well. Archaeologists believe that the region has been populated by humans since the Neolithic Age, and also believe that this is the area where the horse was first domesticated. Although Kazakhstan was the last Soviet Republic to declare independence, it is a very rapidly growing country in the areas of economics, banking, and fossil fuel and mineral extraction. Almaty, Kazakhstan is also home to a Logistics Plus office where we proudly serve both small and large businesses throughout the region.
At Logistics Plus, we are more than just a local logistics company – we are a team of talented and caring professionals that share a passion for excellence, service, and community. Whether it is working as your 3PL or 4PL partner, our services include total logistics management, air and ocean freight forwarding, inland ground and rail services, project cargo and project management, import/export services, warehousing and distribution, global trade compliance services, and logistics and technology solutions.
If you're located in Almaty, or any other surrounding community, your friends at Logistics Plus are ready to provide you with local, domestic, and global transportation and logistics services. Additionally, we'll show you how our people in Kazakhstan put the "plus" in Logistics Plus by doing the big things properly, and the countless little things, that together ensure complete customer satisfaction and success!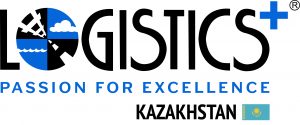 Oksana Gilmanova (General Manager)
Email: oksana.gilmanova@logisticsplus.com
Phone: 007 701 752 0503
Logistics Plus Kazakhstan
Office 308/4 Business Centre Kaspi
Dosmukhamedov Street, 89
Almaty, Kazakhstan