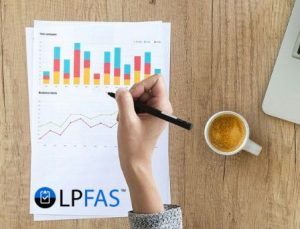 As freight rates become increasingly complex due to changing fuel surcharges, accessorials and discounts, it's easy for freight carriers to make mistakes on their invoices. To solve this problem, freight bill auditing is used to capture lost revenue from errors or inaccuracies with freight invoicing.  Although it may seem like a cumbersome task to shippers, there are many cost-saving benefits to implementing a freight bill auditing program.
The Most Common Freight Bill Errors
Shipper Inaccuracy: When the staff processing the shipment makes a mistake, it causes the carrier to obtain inaccurate information for the shipment (e.g., giving the wrong dimensions or freight class).
Detention Fees: Inaccurate detention fees are common on freight bills. A detention fee is charged when the shipper exceeds the allotted time frame allowed for a pickup or delivery.
Accessorial Charges: Because there are so many different accessorial services and fees, it's easy for a carrier to charge the shipper for an extra accessorial that they didn't ask for (e.g., lift-gate or notify before delivery).
Ways To Keep Freight Auditing Under Control
Prior to tendering a shipment, always reweigh it to ensure your freight carrier or transportation management system (TMS) has the proper information it needs to give you an accurate quote.
Stay up-to-date with the individual carrier processes for submitting invoice corrections. Methods by each carrier vary and it is best to have each process documented and understood.
Review each invoice to make sure that all data matches the original shipment details. This includes the pickup date, delivery confirmation, weight, dimensions, freight class, etc.
Outsource your freight bill auditing to a third-party logistics (3PL) company.  Logistics Plus Freight Audit Solutions (LPFAS) incorporates a comprehensive 3-point check to ensure that your small pack, parcel, LTL, truckload, and international invoices are accurate, disputed when necessary, and adjustments are made when needed (including "claw-back" refunds on small package shipments for missed guarantees, non-tendered shipments, etc.).
Shippers that don't have a freight audit program in place are losing money every day. If you're tired of fighting invoice discrepancies and mistakes that are costing you money, contact us today.