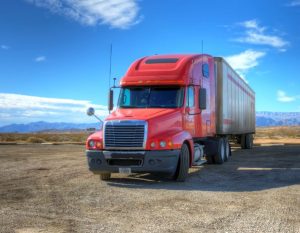 In order to effectively manage your freight spend, it's important to understand the different pricing options you have when negotiating freight rates. Both contract rates and spot rates offer a different value proposition, and one is not always better than the other. The only way to gain full control over your freight spend lies in finding the perfect balance between the two and knowing when to utilize them. Here are some benefits and shortfalls for both freight pricing options.
Contract Rates
A contract rate is the rate a motor carrier, freight broker or logistics provider agrees to use when moving a shipper's freight in a set lane over a specific period of time. Contract rates have a fixed term, typically one year, and they offer the security of both price and capacity. While many shippers use contract rates, they can be a gamble depending on how the market shifts. Carriers get stuck with cheap loads when the market is high but they can profit big when the market is down.
Spot Rates
A spot rate is the price a freight service provider offers a shipper at any given time to move their shipment from Point A to Point B. Spot rates are based on market conditions at the time you are quoted for an immediate settlement of a service (in this case shipping). Since spot rates follow the fundamental concept of supply and demand, an increase in capacity will lower prices, while a decrease in capacity will raise prices. Like contract rates, exclusively using spot rates is a gamble depending on the market conditions at the time of your shipment.
Finding The Perfect Balance
Being able to assess freight pricing by reviewing the current market and setting expectations for the coming days or weeks is hard to do. The best way shippers can find a balance between contract rates and spot rates is to keep tabs on the current market rates while taking advantage of existing contracts when appropriate. Typically, contract freight rates are the preferred method of pricing for higher volume shippers because it locks in a price and sets expectations for a high level of service.
In order to effectively manage your freight spend, it's important to find the perfect balance between contract rates and spot rates. If you're still confused about what pricing option works best for you, contact us today for a free freight analysis.