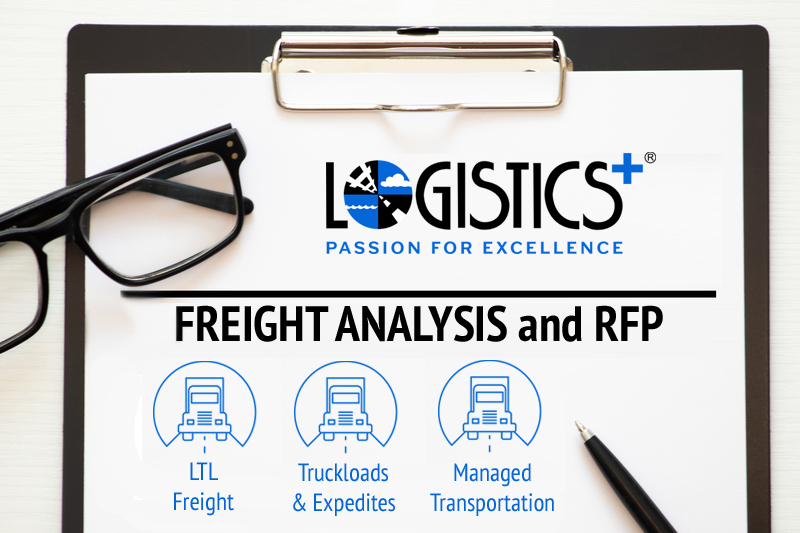 As widely reported by freight industry media outlets, such as Freightwaves, Logistics Management, Journal of Commerce, and others, general freight rates – including those for less-than-truckload (LTL) services – continue to rise.  Most experts are predicting high, single-digit rate increases in 2021, along with higher diesel fuel prices.  Renewed economic demand, increases in e-commerce shipping, the influx of container shipments at the ports, limited truck capacity (the top 25 LTL carriers comprise 90% of the LTL market), scarcity of qualified drivers, and COVID-19 outbreaks and restrictions are all driving truckers to raise rates – particularly for small- and mid-sized freight shippers.
Logistics Plus is a top freight brokerage firm with substantial freight spend and contracts with many leading carriers. That allows us to pass on competitive rates to our customers who might not otherwise have the freight volumes or expertise to negotiate competitive rates on their own.  Additionally, when our own "general pricing" contracts are not competitive enough or lack certain customizations for a specific shipper's freight profile, we can also negotiate "client-specific pricing" contracts for our customers too.
To get started, Logistics Plus offers risk-free freight analyses to shippers curious to know if they can save additional money on their freight spend.  All we need is a sample shipment file (ideally three months or greater in Excel format) with, at minimum, the following data:
Origin Zip Code
Destination Zip Code
Shipment Weight (in pounds)
Freight Class (or detailed commodity description so we can ascertain the correct freight classification)
Handling Units and Packaging Type(s)
Additionally, the following optional information is also helpful if it is available:
Shipment Dimensions (L"xW"xH")
Accessorial services provided
Actual freight charges (freight, fuel, and accessorial fees)
Actual LTL carrier used
Using the information above, Logistics Plus will run a detailed freight analysis to determine if existing Logistics Plus contracts and carriers will result in material savings. If the initial study demonstrates potential savings, the customer will be asked to complete a Logistics Plus Customer Setup Application (if not already done) to obtain a shipping account to begin realizing the savings.
If the initial analysis does not demonstrate potential savings, or if the customer has specific pricing requirements that cannot be met with existing Logistics Plus contracts and carriers, then – if the customer is willing and able to complete the following Letter of Authorization (LOA) and RFP Checklist – Logistics Plus will conduct a client-specific request for proposal (RFP) to obtain more competitive pricing on behalf of the customer.  Note: Customer is not required to activate or use RFP pricing; however, the LOA is required to go through the process. After client-specific pricing is activated, the customer should complete a Logistics Plus Customer Setup Application (if not already done) to obtain a shipping account and begin realizing the savings.
Contact us if you're ready to have Logistics Plus conduct a risk-free freight analysis on your behalf. We're here to help!