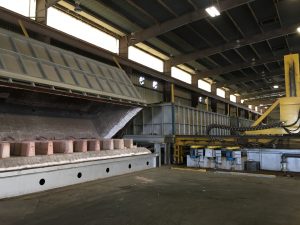 The Logistics Plus project cargo team completed an entire factory relocation of a heat treatment facility from Cypress, Texas to Monterrey, Mexico. Logistics Plus was responsible for all rigging, disassembling, and transportation of the facility. With a deadline of 30 days, the Logistics Plus team completed the project in 28 days.
In total, the factory relocation used a 12-man rigging crew, 2 electricians, 3 Logistics Plus supervisors, overhead cranes, hydrolic jacks, heavy forklifts, 28 trucks, and 2,400 labor hours.
You can watch a recap of the factory relocation on the Logistics Plus YouTube Channel below.
This project is so cool, we even did a second video (thanks Bahadir)!