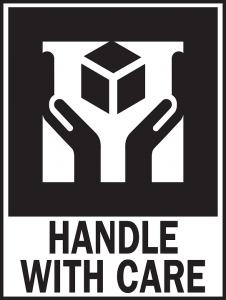 Learning how to correctly file a freight claim is important because it can save time and money for your company. A freight claim is a legal demand for the payment of money, stemming from the breach of a contract of carriage. Following strict guidelines and processes is the only way to correctly deal with these claims. Most importantly, there are four crucial elements to filing a freight claim:
The shipment needs to be identified so the carrier can complete an investigation.
The type of loss or damage must be stated.
The amount for the claim must be estimated.
A demand for payment by the carrier must be included.
After making sure all four elements are clearly indicated, follow these tips and suggestions to ensure you correctly file your next freight claim:
Take immediate action

Taking immediate action is a crucial step of effectively filing a freight claim.  Freight claims for loss or damage are generally governed by Title 49, CFR. Claimants must file the claim within the time limits specified in the bill of lading or contract of carriage. The time period cannot be more than 9 months from date of delivery or, if never delivered, the expected delivery date. Unless it's otherwise agreed upon in a contract, a carrier must acknowledge receiving the claim within 30 days. The carrier must then pay, offer to compromise, or disallow the claim within 120 days or provide status reports every 60 days after. If the carrier fails to abide by these rules, it should be notified that it is violating the FMCSA claim regulations.  Furthermore, if the damages are not noted on the delivery receipt at the time of delivery, you have only 5 days to alert the carrier of concealed damage.  After these 5 days, the carrier can deny the claim due to the shipment being signed as clear.

Attempt to mitigate the damages

A responsibility that all parties of the shipping process share is attempting to mitigate damages. It is your responsibility to give a good faith effort to salvage damaged products unless you consider them to be totally or substantially useless and of no good.

Have additional documentation available

In order to make sure your freight claim is successful, always include supporting documentation. If it's available, you should include the original bill of lading (BOL), the paid freight bill, inspection reports, notification of loss, copies of request for inspection, invoices, waivers, and other appropriate documents. Recently, some carriers have adopted picture policies, which require photographic documentation of all damages or else they will not process that claim. The more information you have regarding the freight, the more effective your claim will be.

Create a detailed description of the losses or damages

A detailed description of the loss or damage should be properly documented.  The claimant should include the number of items damaged, the type of damage, the value of each unit, and the total claim amount.  For example:

15 boxes of cell phones – (water damaged) @ $500 each: $7,500
5 boxes of cell phone cases – (crushed) @ $100 each: $500
Total Damages: $8,000
Amount Salvaged: $250
Total Claim Amount: $7,750
If you frequently ship LTL freight or truckload shipments, freight losses and damages are almost inevitable, as is dealing with freight claims. That's why it's important to have an experienced and caring freight management partner working with you every step of the way. When you work with Logistics Plus, we'll gladly assist you with the filing or processing of your freight claims, and we'll assist you to find the carriers that best represent your interests. Contact us today to learn more.