National Logistics Day: Has the Logistics Industry Earned Its Spotlight? Guest: Jim Berlin, Founder & CEO, Logistics Plus Inc.
Listen to the June 19, 201 Inbound Logistics Podcast at
http://inboundlogisticspodcast.inbound-logistics.libsynpro.com/national-logistics-day-has-the-logistics-industry-earned-its-spotlight-guest-jim-berlin-founder-ceo-logistics-plus-inc or by clicking the play button below.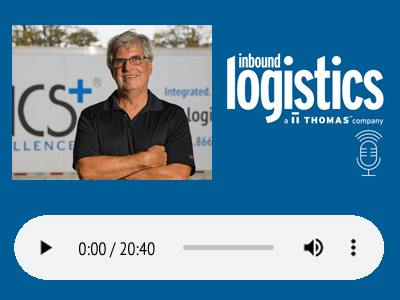 The supply chain industry took center stage during the pandemic as the entire world had to adapt to a new way to work and live. Thanks in large part to the essential services of logistics professionals, life is finding its way to a new normal. It's only fitting to celebrate the industry on National Logistics Day, established June 28th, 2019, by Logistics Plus. Jim Berlin, CEO of Logistics Plus, joins the show to talk about the importance of National Logistics Day and show how a company like Logistics Plus can dream big and work to do great things for the industry.
FOR MORE INFORMATION:
DOWNLOAD THE NEW INBOUND LOGISTICS APP featuring the updated and expanded Logistics Planner!
Available on iTunes and the Google Play Store: