Choosing the right mode for freight transportation is a very important part of any logistics playbook. You will ship your product by either ground, air, ocean or rail transport. The factors that come into play in mode selection include the following:
Availability – is equipment and capacity readily available?
Speed – is the transit time for final delivery acceptable?
Cost – is the freight cost acceptable for your situation?
Reliability – is your delivery schedule flexible or rigid?
Safety – is your product susceptible to theft or damage?
As you consider which mode to use, here are some of the advantages and disadvantages that come into play: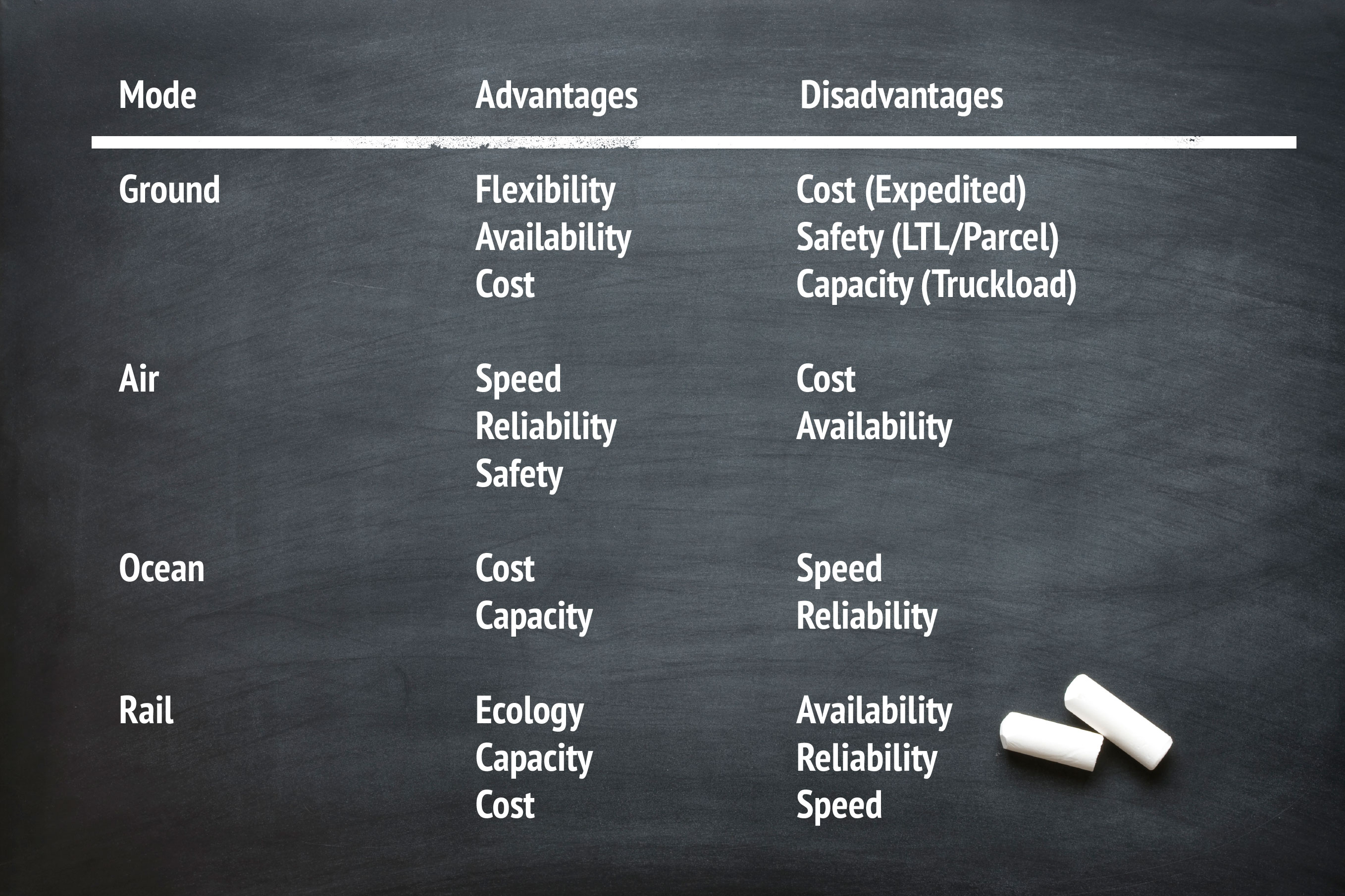 With the fall football season just around the corner, you should know that the Logistics Plus team is here to help you with your logistics playbook. We have the services and solutions to help you run any logistics play your supply chain demands.  If you're looking to score freight savings and earn extra points with your customers and vendors, here are a few common plays we can help you successfully execute (just click the play you wish to run to get started):