FOR IMMEDIATE RELEASE
Logistics Plus Celebrates Its 20th Anniversary
New online video documents the company's history, growth and success.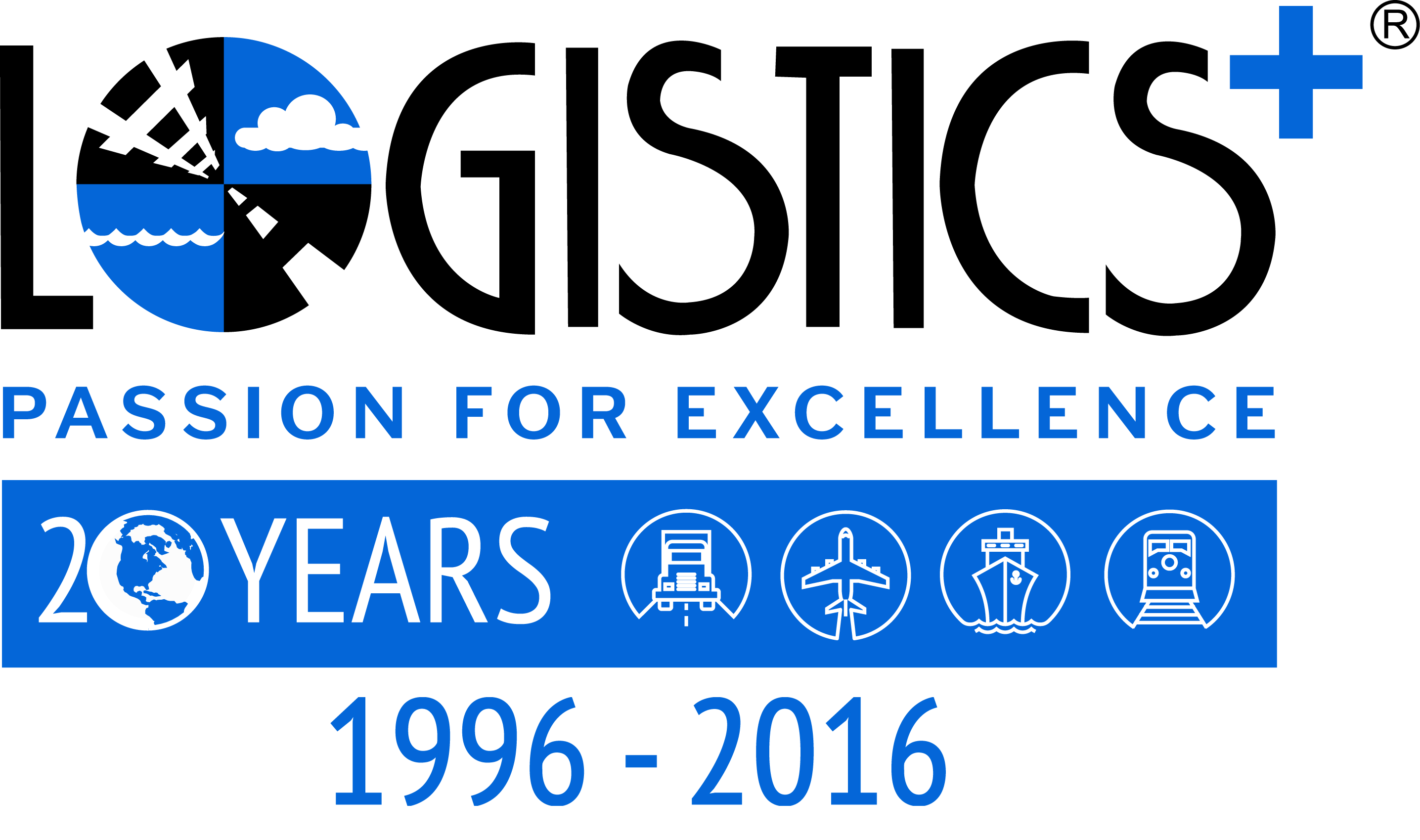 ERIE, Pa. (August 23, 2016) – Logistics Plus Inc., a leading worldwide provider of transportation, logistics and supply chain solutions, is celebrating its 20th anniversary this month. Two decades of growth and experience have transformed Logistics Plus from a three-person operation, supporting the GE Transportation division of General Electric, into a $135 million global solutions company with over 400 employees in 20 countries serving thousands of customers around the world.
Company milestones:
1996: Founded with a one-year, $120,000 purchase order to manage inbound logistics for GE Transportation
1997: Recognized as a GE six-sigma best practice by Jack Welch
1997: Expands into Mexico, Czech Republic, Poland and Russia
1999: Adds new clients and diversifies into other industries
1999: Global expansion continues with new offices in India, China, and Indonesia
2003: Company purchases and renovates historic Union Station in Erie, Pa. and makes it its global headquarters
2004: Receives Pennsylvania Governor's Export Excellence Award
2004: Jim Berlin named an EY Regional Entrepreneur of the Year
2007: Receives Inner City 100 and Wall Street Journal Top Small Workplace Finalist Awards
2011: Acquires Horizon Logistics, expanding global freight forwarding capabilities
2014: Named Employer of the Year (non-manufacturing) by the DevelopErieeconomic agency
2015: Named a top 50 freight brokerage firm by Transport Topics magazine
2015: Named a Great Supply Chain Partner by SupplyChainBrain magazine
2016: Receives SDCE 100 award from Supply & Demand Chain Executive magazine for top supply chain project
2016: Selected by Amazon® for its third-party Solutions Provider Network (SPN)
2016: Expanded services for the solar, aviation and pharmaceutical industries propel additional company growth
2016: Company celebrates its 20th anniversary!
"I am so proud of what our team has accomplished over the past 20 years. We've done a lot of cool things over the years, transporting everything from locomotives to solar panels. We have a lot of satisfied customers, both big and small, and we have a lot of pride in the work we do here," said Jim Berlin, founder and CEO of Logistics Plus talking about the company's success. "The 'plus' in Logistics Plus represents all of the extra things we do to help our customers be successful. Our slogan is 'passion for excellence' because of our drive to find ways of doing things better. The only plan we've ever had was to keep growing, take care of our customers, and try and figure things out as they come. We're not your typical logistics company and, as goofy as it seems, it's worked well for us. We've had 20 years of consecutive growth, and we've been profitable every single year. Logistics is in our DNA."
To commemorate its 20th anniversary, and as a thank you to its customers, vendors and employees, Logistics Plus has released a new, online video in which employees discuss the company's early years, rapid growth, and prospects for the future. The video can be viewed online at www.logisticsplus.com/20years (or by clicking below).
About Logistics Plus Inc.
Logistics Plus Inc. provides freight transportation, warehousing, global logistics, and supply chain management solutions through a worldwide network of talented and caring professionals. Founded in Erie, PA by local entrepreneur, Jim Berlin, 20 years ago, Logistics Plus is a fast-growing and award-winning transportation and logistics company. With a strong passion for excellence, its 400+ employees put the "Plus" in logistics by doing the big things properly, and the countless little things, that together ensure complete customer satisfaction and success.
The Logistics Plus® network includes offices located in Erie, PA; Alma, AR; Little Rock, AR; Los Angeles, CA; Riverside, CA; San Francisco, CA; Visalia, CA; Atlanta, GA; Chicago, IL; Detroit, MI; Kansas City, MO; Charlotte, NC; Lexington, NC; Buffalo, NY; Cleveland, OH; Charleston, SC; Greenville, SC; Nashville, TN; Dallas, TX; Fort Worth, TX; Houston, TX; Laredo, TX; Madison, WI; Bahrain; Belgium; Canada; Chile; China; Colombia; Egypt; France; Germany; India; Indonesia; Kazakhstan; Libya; Mexico; Poland; Saudi Arabia; Turkey; and UAE; with additional agents around the world. For more information, visit www.logisticsplus.com or follow @LogisticsPlus on Twitter.
Media Contact:
Scott G. Frederick
Vice President, Marketing
Logistics Plus Inc.
(814) 240-6881
scott.frederick@logisticsplus.com
Click image below to download the Logistics Plus logo: