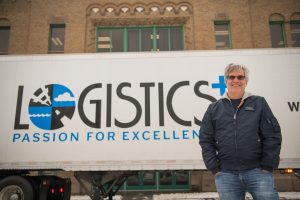 Logistics Plus Inc., a leading worldwide provider of transportation, logistics and supply chain solutions, is proud to confirm that its founder and CEO, Jim Berlin, continues his 10th year as a member of the Business Advisory Council for the Federal Reserve Bank of Cleveland. As one of the twelve members representing the Erie metro area, Mr. Berlin continues to provide the Federal Reserve with valuable data and insights on current economic conditions for the region. Information provided by council members helps Federal Reserve officials keep their fingers on the pulse of the Fourth District's economic environment and understand public perceptions of the Federal Reserve and its actions.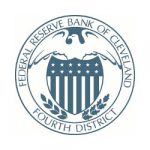 The Federal Reserve Bank of Cleveland's Business Advisory Councils (BACs) comprise thought leaders from diverse industries and community development, consumer, and labor organizations throughout the Fourth Federal Reserve District. Members are identified through Bank and community-sponsored events, referrals from current council members and directors, civically engaged Bank employees, and regional outreach. Council members are selected to serve a two-year term and may serve more than one term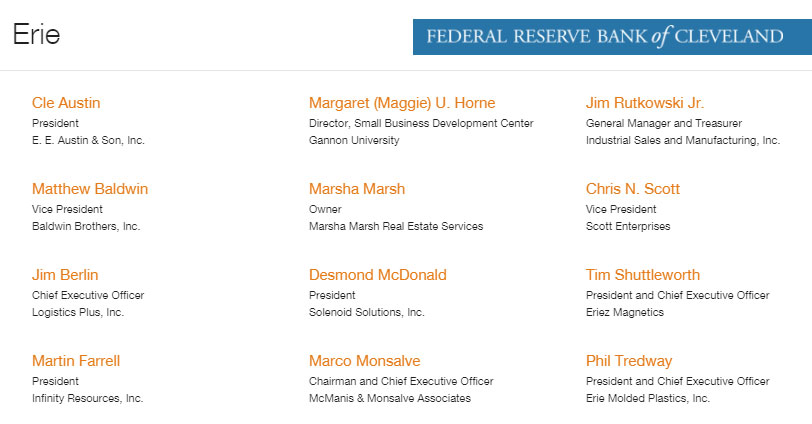 Council members are individuals who contribute to discussions on the business and economic conditions in their regions. Each participant is senior in his or her organization and conversant about his or her firm and the broader industry or environment in which the firm operates. All members are active and engaged in their communities, and they understand and are able to articulate how economic conditions affect their regions and communities. Members are selected without discrimination on the basis of race, creed, color, sex, or national origin.
The Federal Reserve Bank of Cleveland is one of 12 Reserve Banks that together with the Board of Governors in Washington DC and the Federal Open Market Committee (FOMC) comprise the Federal Reserve System, which was created by Congress to provide the nation with a safer, more flexible, and more stable monetary and financial system. As the US central bank, the Federal Reserve formulates and implements monetary policy—the actions undertaken by a central bank to influence the availability and cost of money and credit to help promote national economic goals—provides payment services to financial institutions and the US government, and supervises banking and other financial institutions.
You can listen to Jim talk more about his company, Logistics Plus, on this YouTube playlist on the Logistics Plus YouTube Channel.