March 16, 2020
To All,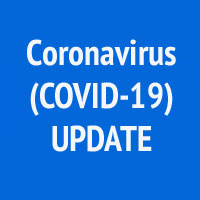 Logistics Plus continues to closely monitor daily developments related to the Coronavirus (COVID-19).
Our team is focused on the wellness and safety of our employees, customers, and partners, and we will continue to provide relevant, appropriate updates as appropriate.
The safety of our employees and their families continues to be our highest priority. We recognize this situation remains very fluid. Our official policy is "steady as she goes" as we take this day-by-day, customer-by-customer, and person-by-person to get the job done – no matter what obstacles we encounter.
Logistics Plus and its 50+ offices worldwide remain fully operational and continue to service all our global and domestic customers while adhering to government and health regulations.
Our people, technology, and experience enable us to continue to support our network of customers and carriers worldwide. All our locations have business continuity plans and strategies to allow our employees to work remotely as the need arises.
We will continue to monitor global supply chains' impacts and provide updates through our website and social media platforms.
Logistics Plus remains the company with a total Passion for Excellence™. Our global experts will continue to put the "plus" in logistics by doing the big things properly and the countless little things that together ensure complete customer satisfaction and success – even during these difficult times.
Upward and onward!
Sincerely,
Your Logistics Plus Team
contactus@logisticsplus.com