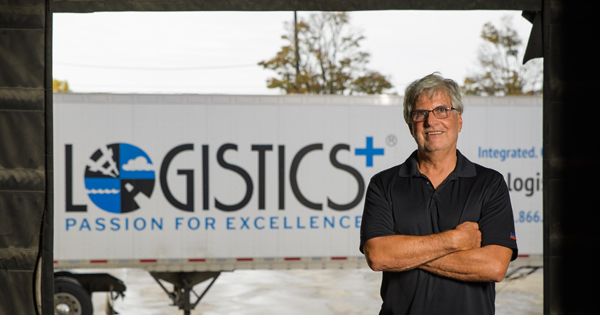 Logistics Plus is being featured with a cover story in the January 2021 edition of Business Magazine, a monthly publication of the Manufacturer & Business Association (MBA). Business Magazine covers the most compelling human resource, legal and legislative issues facing employers today. As the only monthly business-to-business publication in the tri-state region, the Business Magazine serves as a critical information tool for employers located throughout northwest Pennsylvania, Ohio, and New York.
This month MBA is featuring Logistics Plus in an updated follow-up to its past cover stories from September 2018, January 2015, and August 2006. In the article Logistics Plus founder and CEO Jim Berlin discusses 2020 challenges, new successes, and the company's upcoming 25th anniversary. The article also features interview comments from Logistics Plus COO Yuriy Ostapyak and SVP Gretchen Seth.
You can read the entire magazine online at https://issuu.com/mbabusinessmagazine/docs/businessmagazinejanuary2021/2 as well as a brief introduction online at http://www.mbabizmag.com/2021/01/04/logistics-plus-2/. You can also download or read the Logistics Plus cover story by clicking the image below.