FOR IMMEDIATE RELEASE
Logistics Plus Forges Alliance With Malaysian Business Council for EXPO 2020
Alliance meant to enrich experience for attendees of the EXPO 2020 in Dubai, UAE.

Dubai, UAE (March 3, 2020) – Logistics Plus Inc., a leading worldwide provider of transportation, logistics and supply chain solutions, is proud to announce that its Middle East & Africa division (LP Dubai) has forged a new alliance with the Malaysian Business Council (MBC) in support of EXPO 2020. The goal of the alliance is to enrich the experience for both visitors and attendees.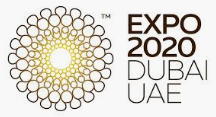 "Logistics Plus and MBC will provide EXPO 2020 Dubai visitors and participants with a full compliment of concierge services," said Lim Siew Hua, Director of Logistics Plus – Middle East & Africa. "We will create a world-class experience for visitors by arranging for local transportation to and from the hotel and the EXPO, helping them print business cards, buy corporate gifts, finding translators, connecting with human resources, and just about anything else they would need to maximize their time in Dubai."
As part of the alliance, both Logistics Plus and MBC will co-brand the Malaysian Pavilion at EXPO 2020. The pavilion's 'Energising Sustainability' theme will capture Malaysia's commitment to balance socio-economic progress with environmental concerns, to ensure a secure and sustainable future.
Lim Siew added that "Logistics Plus customers attending EXPO 2020 will enjoy the added benefit of VIP pre-, during-, and post-event services allowing them a hassle-free experience so they can focus on connecting with their own current and potential customers and suppliers."
Coming soon, Logistics Plus will also launch a new website with additional details dedicated to the event.
About Expo 2020 Dubai
Expo 2020 is a World Expo to be hosted by Dubai in the United Arab Emirates, opening on October 20, 2020. The Bureau International des Expositions general assembly in Paris awarded Dubai as the host on November 27, 2013. Expo 2020 Dubai will host the world for 173 days, each one brimming with new experiences. It'll be a time to create, collaborate and innovate. Learn more at www.expo2020dubai.com.
About Malaysian Business Council
The Malaysian Business Council of Dubai is a non-profit, business issues-oriented organization dedicated to improving the private sector perspective on issues that affect Malaysia and UAE. The council provides information to support unrestricted trade and investment between Malaysia and UAE, promote a healthy, open and productive business environment between the two countries and a platform for discussion and exchange of ideas for business and government leaders in Malaysia and the UAE. Learn more at http://mbc-uae.com.
About Logistics Plus Inc.
Logistics Plus Inc. provides freight transportation, warehousing, fulfillment, global logistics, business intelligence, and supply chain management solutions through a worldwide network of talented and caring professionals. The company was founded over 23 years ago in Erie, PA by local entrepreneur, Jim Berlin. Today, Logistics Plus is a highly regarded fast-growing and award-winning transportation and logistics company. With a Passion For Excellence™, its employees put the "plus" in logistics by doing the big things properly, and the countless little things, that together ensure complete customer satisfaction and success.
The Logistics Plus® network includes offices located in Erie, PA; Akron, OH; Baltimore, MD; Birmingham, AL; Buffalo, NY; Charleston, SC; Chicago, IL; Cleveland, OH; Dallas, TX; Des Moines, IA; Detroit, MI; Fort Worth, TX; Haslet TX; Houston, TX; Laredo, TX; Lexington, NC; Los Angeles, CA; Melbourne, FL; Nashville, TN; New York, NY; Olean, NY; Ontario, CA; San Bernardino, CA; San Diego, CA; San Francisco, CA; Tampa Bay, FL; Australia; Bahrain; Belgium; Canada; China; Colombia; Czech Republic; Egypt; France; Germany; India; Indonesia; Kazakhstan; Kenya; Libya; Mexico; Netherlands; Poland; Saudi Arabia; Singapore; Taiwan; Turkey; UAE; Ukraine; Uganda; and United Kingdom; with additional agents around the world. For more information, visit www.logisticsplus.com or follow @LogisticsPlus on Twitter.
Contact:
Ms Lim Siew Hua – Director, Middle East And Africa
林岫樺女士 – 中东和非洲业务总监

Office # 1111, Onyx Tower 2, The Greens, Dubai,
United Arab Emirates
Tel : +9714 2326994
Fax: +9714 2970384
Mobile : +971 55 44 32389
Email: siew.hua@logisticsplus.com
Sykpe: limsiewhua69
www.logisticsplus.com