FOR IMMEDIATE RELEASE
Logistics Plus Named to 2015 Top Freight Brokerage Firm List
First time ever the company has been recognized on the Transport Topics annual list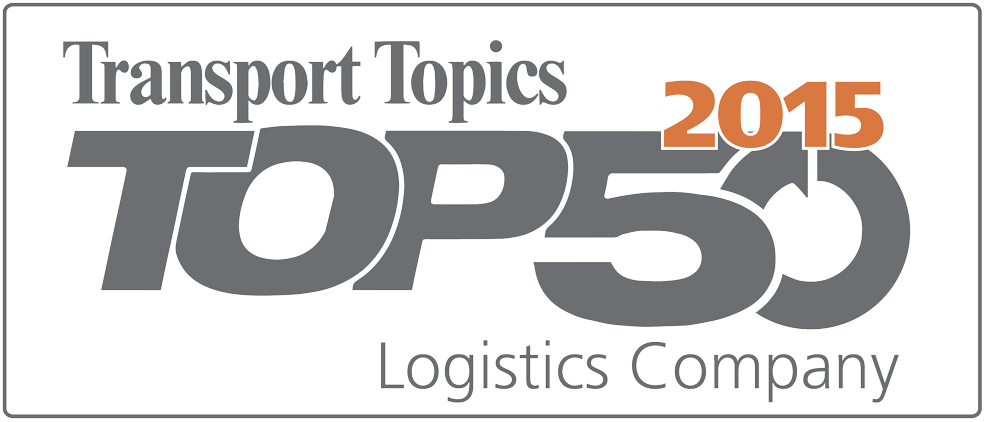 ERIE, PENNSYLVANIA, April 17, 2015 – Logistics Plus Inc., a worldwide provider of transportation, logistics and supply chain solutions, announced today that is has been ranked #34 among top freight brokerage firms according to Transport Topics in its annual ranking of the top logistics companies in North America.
Companies appearing on the Transport Topics "Top 50 Logistics Companies" lists are ranked based on net revenue for the most recent 12-month period. This year, the top 50 logistics companies represented over $20 billion in combined, annual net revenue. The ranking includes separate lists of the top freight brokerage firms, air and ocean freight brokers, warehouse operators and dedicated contract carriage service providers in the United States and Canada.
"Being named as a top freight brokerage firm is an honor for our company and our employees," said Jim Berlin, founder and CEO of Logistics Plus. "We have talented and caring people in our North American brokerage operation working hard each and every day to put the 'plus' in logistics by providing great transportation solutions combined with awesome service for our customers. I am so proud of them and this well-deserved achievement. We're still relatively small when compared with many of the logistics companies on the list, but I'm thankful to our customers who continue to make us one of the fastest-growing transportation and logistics companies in the industry."
To read more about the issues facing logistics companies and to get the latest news on the trucking and freight transportation industry, visit Transport Topics at www.ttnews.com/log50
About Logistics Plus (LP)              
Logistics Plus Inc. provides freight transportation, warehousing, global logistics, and supply chain management solutions through a worldwide network of talented and caring professionals. Founded in Erie, PA by local entrepreneur Jim Berlin nearly 20 years ago, Logistics Plus has been repeatedly recognized as one of the fastest-growing transportation and logistics companies in the country. With a strong passion for excellence, its 350+ employees put the "Plus" in logistics by doing the big things properly, and the countless little things, that together ensure complete customer satisfaction and success.
The Logistics Plus® network includes offices located in Erie, PA; Fresno, CA; Los Angeles, CA; San Francisco, CA; Evansville, IN; Detroit, MI; Kansas City, MO; Lexington, NC; Buffalo, NY; Cleveland, OH; Charleston, SC; Greenville, SC; Nashville, TN; Dallas, TX; Fort Worth, TX; Laredo, TX; Houston, TX; Australia; Bahrain; Belgium; Canada; Chile; China; Colombia; France; Germany; India; Indonesia; Kazakhstan; Libya; Malaysia; Mexico; Poland; Saudi Arabia; Singapore; Turkey; and additional agents around the world. For more information, visit beta.logisticsplus.com or follow @LogisticsPlus on Twitter.
Media Contact:
Scott G. Frederick
Vice President, Marketing
Logistics Plus Inc.
(814) 240-6881
scott.frederick@logisticsplus.com