FOR IMMEDIATE RELEASE
Logistics Plus Re-Certified as a 'Great Place to Work' for a Fifth Consecutive Year
In anonymous surveys, employees continue to rate Logistics Plus as a great workplace.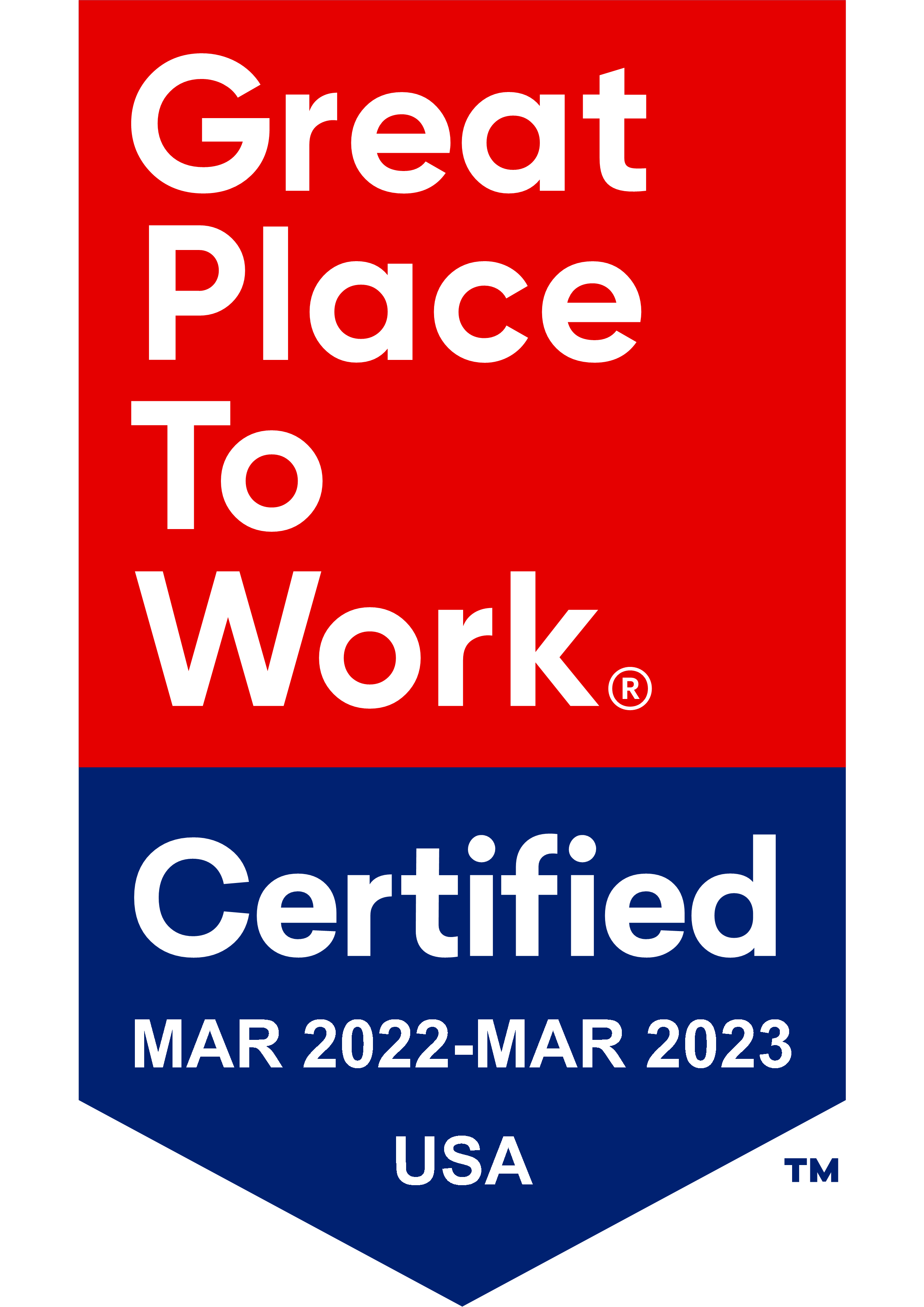 ERIE, PA (March 3, 2022) – Logistics Plus Inc., a leading worldwide provider of transportation, logistics, and supply chain solutions, is proud to be Certified™ by Great Place to Work® for the fifth year in a row. The prestigious award is based entirely on what current employees say about their experience working at Logistics Plus. This year, 93% of employees said it's a great place to work – 36 percentage points higher than the average U.S. company.
Great Place to Work® is the global authority on workplace culture, employee experience, and the leadership behaviors proven to deliver market-leading revenue, employee retention, and increased innovation.
"Great Place to Work Certification™ isn't something that comes easily – it takes ongoing dedication to the employee experience," said Sarah Lewis-Kulin, vice president of global recognition at Great Place to Work. "It's the only official recognition determined by employees' real-time reports of their company culture. Earning this designation means that Logistics Plus is one of the best companies to work for in the country."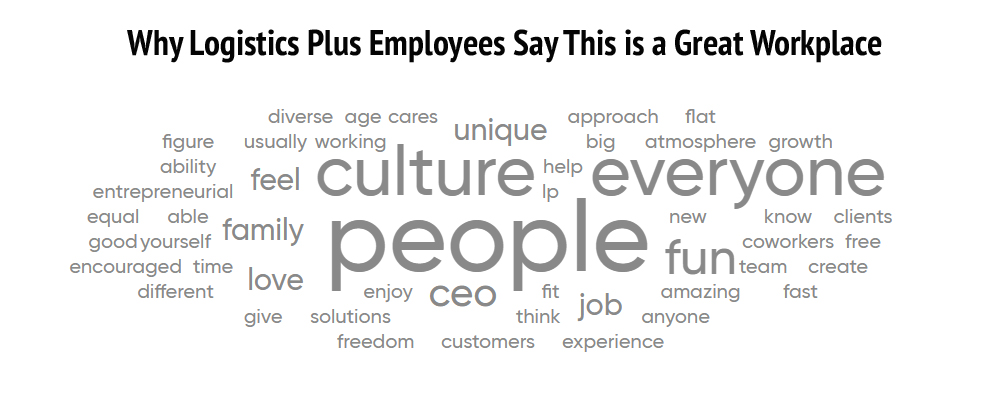 "I always say business is tough enough as is, we didn't need this pandemic that made it so much tougher," said Jim Berlin, Founder and CEO of Logistics Plus. "But due to our phenomenal employees—their strength, their energy, their dedication, their time and commitment to success, their passion for excellence, we have navigated these tough times and our workplace remains strong. I am very proud."
View the Logistics Plus Great Place to Work company profile and rating summary online at https://www.greatplacetowork.com/certified-company/7008084.

Logistics Plus is Hiring!
Looking to grow your career with a cool, global logistics company that puts its people first? According to Great Place to Work research, job seekers are 4.5 times more likely to find a great boss and have a rewarding career at a Certified great workplace. Visit the Logistics Plus careers page online at logisticsplus.com/careers.

About Great Place to Work Certification
Great Place to Work® Certification™ is the most definitive "employer-of-choice" recognition that companies aspire to achieve. It is the only recognition based entirely on what employees report about their workplace experience – specifically, how consistently they experience a high-trust workplace. Great Place to Work Certification is recognized worldwide by employees and employers alike and is the global benchmark for identifying and recognizing outstanding employee experience. Every year, more than 10,000 companies across 60 countries apply to get Great Place to Work-Certified. Learn more at greaplacetowork.com.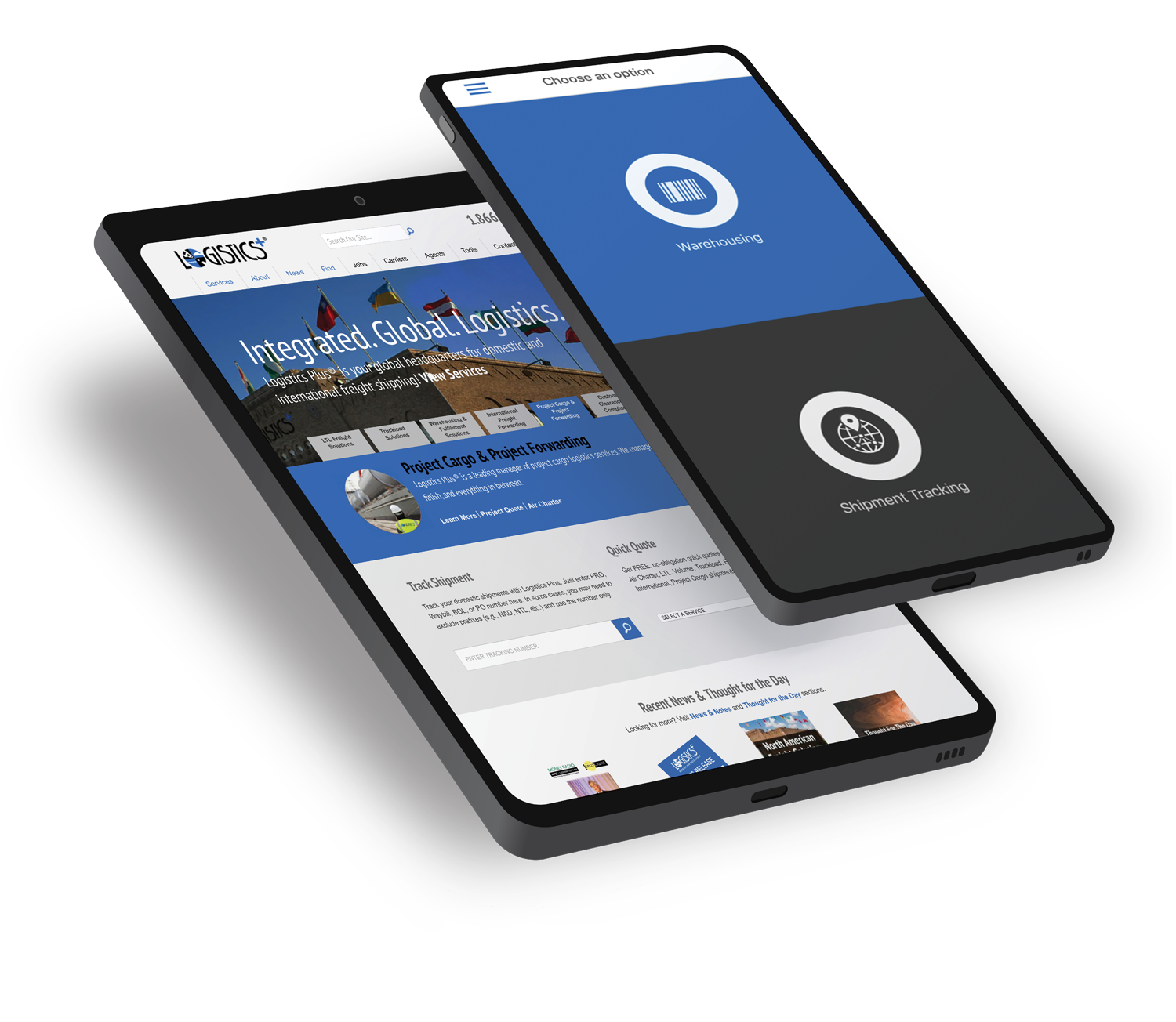 About Logistics Plus Inc.
Logistics Plus Inc. is a 21st-century logistics company that provides freight transportation, Warehousing, fulfillment, global logistics, business intelligence, and supply chain management solutions through a worldwide network of talented and caring professionals. The company was founded 25 years ago in Erie, PA, by Jim Berlin. Today, Logistics Plus is a highly regarded, fast-growing, and award-winning transportation and logistics company. With its trademark Passion For Excellence™, Logistics Plus employees put the 'plus' in logistics by doing the big things properly, plus the countless little things that ensure complete customer satisfaction and success.
The Logistics Plus® network includes offices, warehouses, and agents located in Erie, PA; Aurora, CO; Buffalo, NY; Chicago, IL; Chino, CA; Cincinnati, OH; Cleveland, OH; Dallas, TX; Dayton, NJ; Des Moines, IA; Haslet TX; Houston, TX; Laredo, TX; Lexington, NC; Los Angeles, CA; Miami, FL; New York, NY; Olean, NY; San Francisco, CA; Australia; Belgium; Brazil; Canada; China; Colombia; Czech Republic; Egypt; France; Germany; India; Indonesia; Japan; Kazakhstan; Kenya; Libya; Mexico; Netherlands; Poland; Saudi Arabia; Singapore; Taiwan; Turkey; UAE; Uganda; and Ukraine; with additional agents around the world. For more information, visit logisticsplus.com or follow @LogisticsPlus on Twitter.
Media Contact:
Scott G. Frederick
Vice President, Marketing
Logistics Plus Inc.
(814) 240-6881
scott.frederick@logisticsplus.com
Click the image below to download the Logistics Plus logo: