FOR IMMEDIATE RELEASE
Logistics Plus Sponsors Best of Varsity Cup 2018 Presented by Erie Times-News/GoErie.com
Event to honor the top performers from 48 high schools across 8 counties in 22 sports.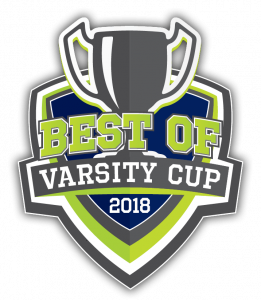 ERIE, PA (May 18, 2018) – Logistics Plus Inc., a leading worldwide provider of transportation, logistics, and supply chain solutions, is proud to announce that, for the second consecutive year, it is sponsoring the Best of Varsity Cup presented by Erie Times-News/GoErie.com. The event is to celebrate and honor the accomplishments of the 2017-2018 All-Area high school student-athletes and top performers from 48 high schools across 8 Counties in 22 sports.
The 2018 awards banquet, which takes place next month on Monday, June 18th at the Bayfront Convention Center in Erie, PA, is a way to say thank you to the thousands of outstanding high school athletes, coaches and fans who allow Erie Times-News/GoErie.com to share their stories, performances, and passions. Awards will be presented to the Outstanding Player of the Year in each sport, as well as Male Athlete of the Year, Female Athlete of the Year, and Coach of the Year. Best of Varsity Cup athletes are invited to attend for free and the event is open to family, friends and the general public.
Logistics Plus is also proud to welcome the Pittsburgh Steelers' all-time receiving leader, Hines Ward, as the guest speaker for this year's Best of Varsity Cup awards dinner. Ward will be stepping in for Jim Kelly who was previously announced as the guest speaker for the event. Kelly is recovering from recent cancer surgery and, although he originally had planned to still appear at the event after his procedure, he will not attend.
"All of us at Logistics Plus are proud to be associated with the Best of Varsity Cup for a second consecutive year, and we are honored to recognize these outstanding local athletes," said Jim Berlin, founder and CEO of Logistics Plus. "Their dedication, hard work, and passion for excellence are traits that we all admire and share here at Logistics Plus."
Berlin added, "We look forward to welcoming Hines Ward as this year's guest speaker. However, as a lifelong Bills fan, I'd also like to convey my sincere prayers and wishes to Jim Kelly and the Kelly family for his continuing recovery."
Please visit GoErie.com/BestofVarsityCup for complete event details.
About Logistics Plus Inc.
Logistics Plus Inc. provides freight transportation, warehousing, fulfillment, global logistics, and supply chain management solutions through a worldwide network of talented and caring professionals. Founded in Erie, PA by local entrepreneur, Jim Berlin, 21 years ago, Logistics Plus is a fast-growing and award-winning transportation and logistics company. With a strong passion for excellence, its 400+ employees put the "plus" in logistics by doing the big things properly, and the countless little things, that together ensure complete customer satisfaction and success.
The Logistics Plus® network includes offices located in Erie, PA; Little Rock, AR; Los Angeles, CA; Riverside, CA; San Diego, CA; San Francisco, CA; Visalia, CA; Atlanta, GA; Chicago, IL; Detroit, MI; Lexington, NC; Buffalo, NY; New York, NY; Olean, NY; Akron, OH; Cleveland, OH; Charleston, SC; Nashville, TN; Dallas, TX; Fort Worth, TX; Houston, TX; Laredo, TX; Winchester, VA; Madison, WI; Australia; Bahrain; Belgium; Brazil; Canada; Chile; China; Colombia; Czech Republic; Egypt; France; Germany; Hong Kong; India; Indonesia; Kazakhstan; Kenya; Libya; Mexico; Netherlands; Poland; Saudi Arabia; Singapore; South Sudan; Taiwan; Turkey; UAE; Uganda; and United Kingdom; with additional agents around the world. For more information, visit www.logisticsplus.com or follow @LogisticsPlus on Twitter.
Media Contact:
Scott G. Frederick
Vice President, Marketing
Logistics Plus Inc.
(814) 240-6881
scott.frederick@logisticsplus.com
Click the image below to download the Logistics Plus logo: