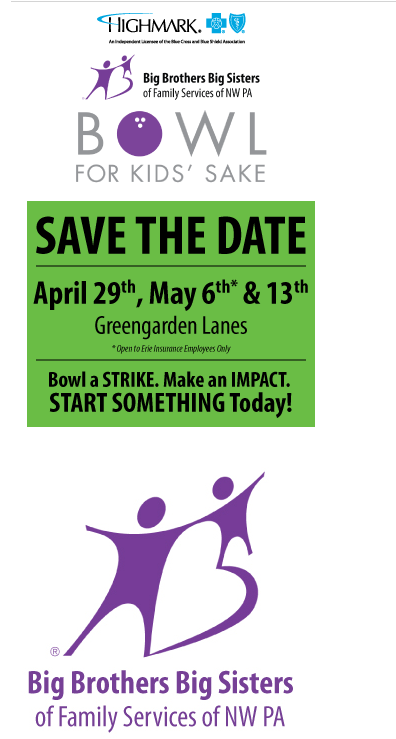 As in past years, Logistics Plus global HQ employees will Bowl for Kids Sake this Friday, April 29, at 8:00 pm. Logistics Plus will have two teams this year, and each needs to raise $250.00, through local pledges, for the community Big Brothers Big Sisters Program.
This is a wonderful program. The funds are used to create mentoring opportunities that will have a positive impact on the children they serve by offering a professionally supported relationship between a caring adult and a child. They also provide monthly activities, education, supplies, and much more for the children in the program. All kids need a positive support system in their lives – especially when so many of them aren't getting it from their homes as they should. Logistics Plus employees love doing this event and they always have a great time. Local support is encouraged and appreciated!
Click the image to the right to visit the event website.