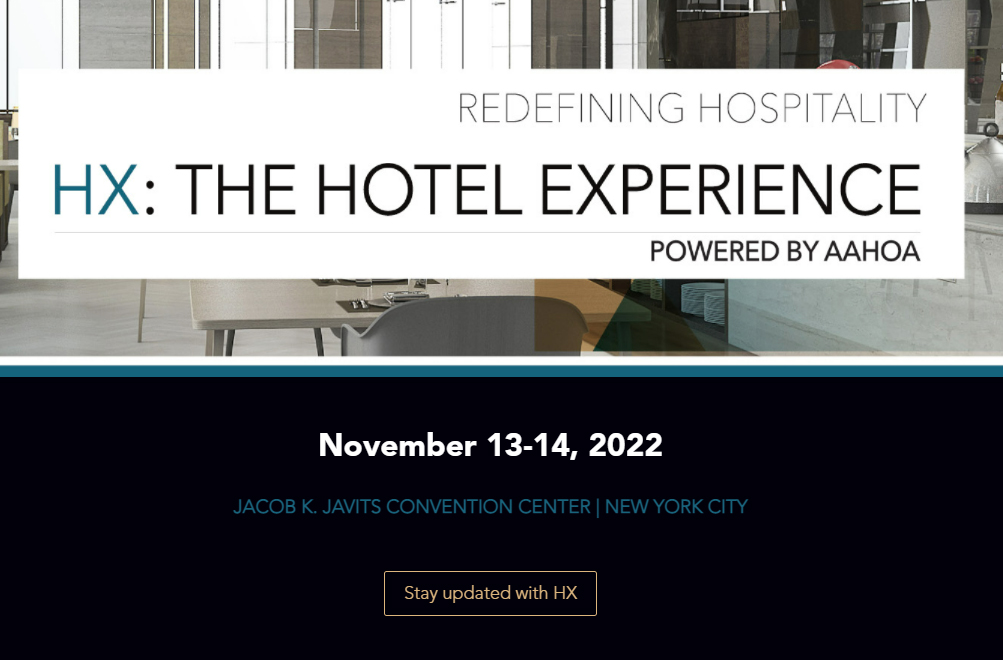 ICYMI: Laurie Benjamin, hospitality director, FF&E, Logistics Plus Inc. was interviewed last month at HX: The Hotel Experience conference in New York City. Exhibitors at HX: The Hotel Experience Powered By AAHOA shared innovative products, offering solutions to a variety of challenges faced by hotel operators and guests. A copy of the interview is shown below. You can read the full article online at https://thehotelexperience.com/hx-exhibitors-a-closer-look-at-operations-experts-part-2/.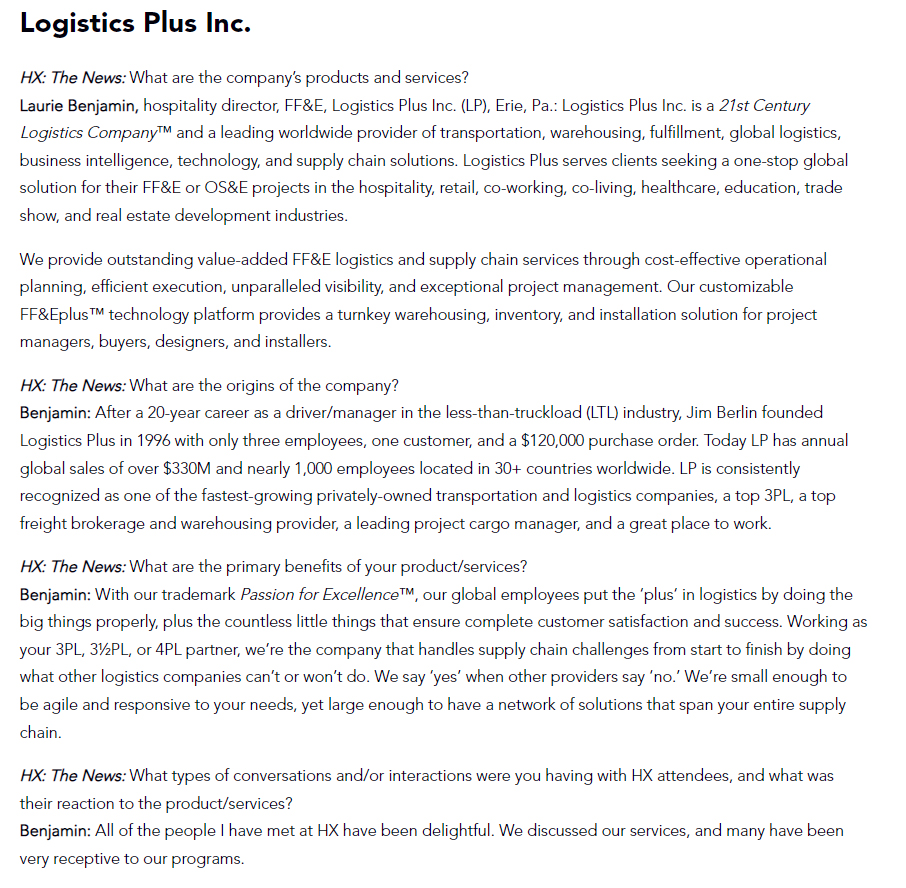 The HX conference and expo offers unparalleled opportunities to experience today's must-have hospitality innovations. The exhibit floor gives hotel owners/operators, brands, management and purchasing companies, and other industry executives direct access to a comprehensive range of operating supplies, equipment, and manging expertise, from extraordinary guest amenities and GRM technology to back-of-house products and systems that improve overall profitability. Held in conjunction with BDNY (Boutique Design New York) and ICFF (International Furniture Fair) at Manhattan's Javits Center, HX is where trends, tech and ops seamlessly merge.
Learn more about Logistics Plus Hospitality, FF&E, and OS&E logistics solutions.