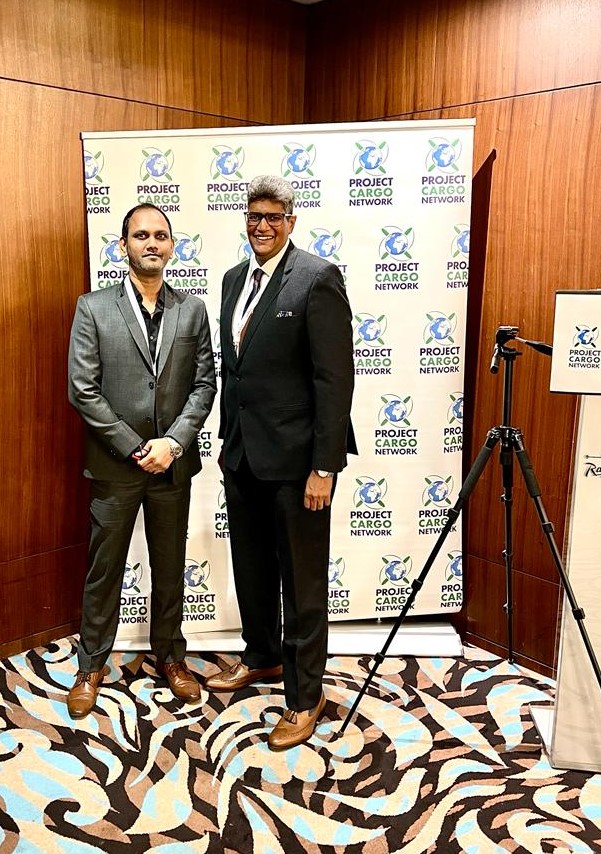 Logistics Plus India was well-represented at the 2022 Project Cargo Network Summit. Sundreysh Sarup (Managing Director) and Dhanraj Naidu (Manager – Project Logistics) attended the three-day summit which was held from November 27-29 at the Radisson Blue Hotel in Dubai Deira Creek. Over 185 CEO's and Senior Managers from more than 95 countries attended the 11th annual event.
The Project Cargo Network (PCN) celebrated their 12-year history alongside members both new and old. After a challenging two years with no summit, members were finally able to catch back up with everyone in person. The official meeting was opened by CEO/President Rachel Crawford who welcomed everyone to the summit.
About Project Cargo Network
With its head office based in the UK, Project Cargo Network is an ISO 9001 (Quality Management) and ISO 14001 (Environmental Management) certified organization established in August 2010. The network provides heavy lift and project cargo specialists access to a trusted, worldwide network of agents who can handle their shipments while working professionally and safely under strict membership rules. The Project Cargo Network offers project cargo management for engineering, procurement, and construction companies servicing the energy, mining, chemical, petrochemical, pipeline, infrastructure, and other sectors.
The Logistics Plus India Project Division has the ability to handle any complex transport logistics. Whether the cargo is shipped as Break Bulk, RoRo, Heavy Lift, or Out of Gauge, our team will properly plan and coordinate throughout the entire logistics and shipping process.