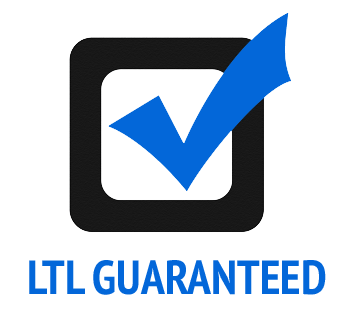 Logistics Plus customers using eShipPlus™ for online rate quoting and shipment scheduling will now benefit from instant visibility to LTL guaranteed services and rates. In addition to competitive standard LTL freight rates for multiple top-tier carriers, you'll now be able to see – and select – guaranteed delivery services where available. This provides you with the added flexibility to have peace-of-mind assurance that your shipment is going to deliver on the day the carrier says it will deliver – or your money back! Initially, only "afternoon" and "end of day" guaranteed services for select carriers will be displayed. Guaranteed morning delivery services will not be instantly shown at this time; but they are still available upon request.
When you use the Estimate Rate or Rate and Schedule tools, you'll now see a "Guaranteed By" check box underneath the carriers with guaranteed services. It's extremely important that you note any special pickup or delivery requirements in the SERVICES menu, such as liftgate service, inside delivery, residential delivery, delivery to a container freight station or airport, etc. In most cases, guaranteed service will not apply under those circumstances and eShipPlus will not show the guaranteed service option if you submit an accurate freight quote request.

If you select the check box, you'll notice that your Total ($) price will be updated to reflect any up-charges applicable for this premium service.

Additionally, if you click the [+] next to your Total ($) price, you'll see an exact breakdown of the total price and related fees.

Lastly, when you select your carrier – with the Guaranteed By box still checked – the appropriate verbiage will be automatically applied to your Logistics Plus bill of lading.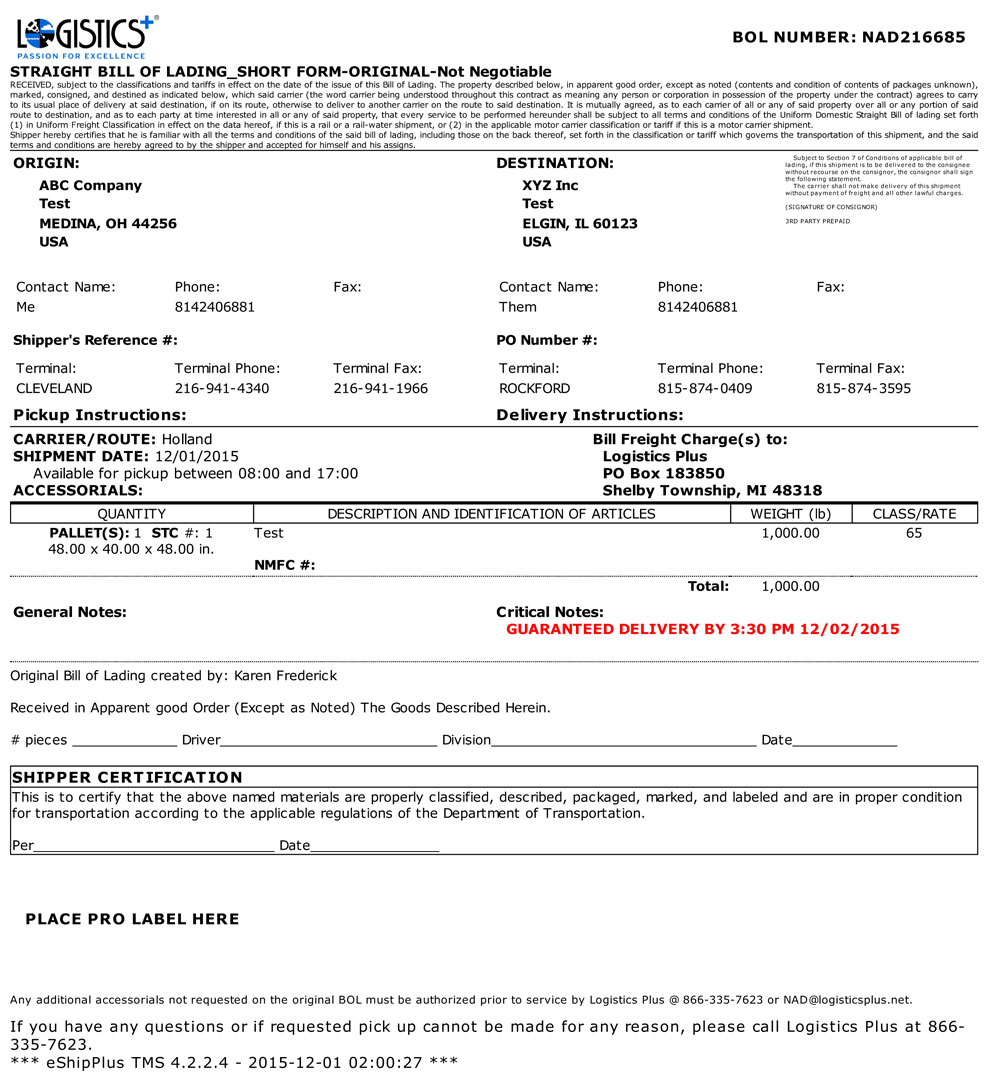 It's important that you remind your driver at time of pickup that you have a guaranteed service shipment so they can ensure it is expedited through their system. As always, you can also call or email your Logistics Plus specialist with any questions or special requests. If your shipment is eligible for the selected guaranteed service, and if the carrier fails to deliver, Logistics Plus will back the service with a no-hassle, automatic zero-invoice guarantee. That means you can count on Logistics Plus to proactively track your shipment, and if it doesn't deliver on-time, we'll automatically cancel your freight charges on the shipment – there is no need to call us or file a claim.
If you're a regular eShipPlus user, we hope you like this enhancement. If you're new to Logistics Plus and not yet using our online eShipPlus tools, click here to request access today.