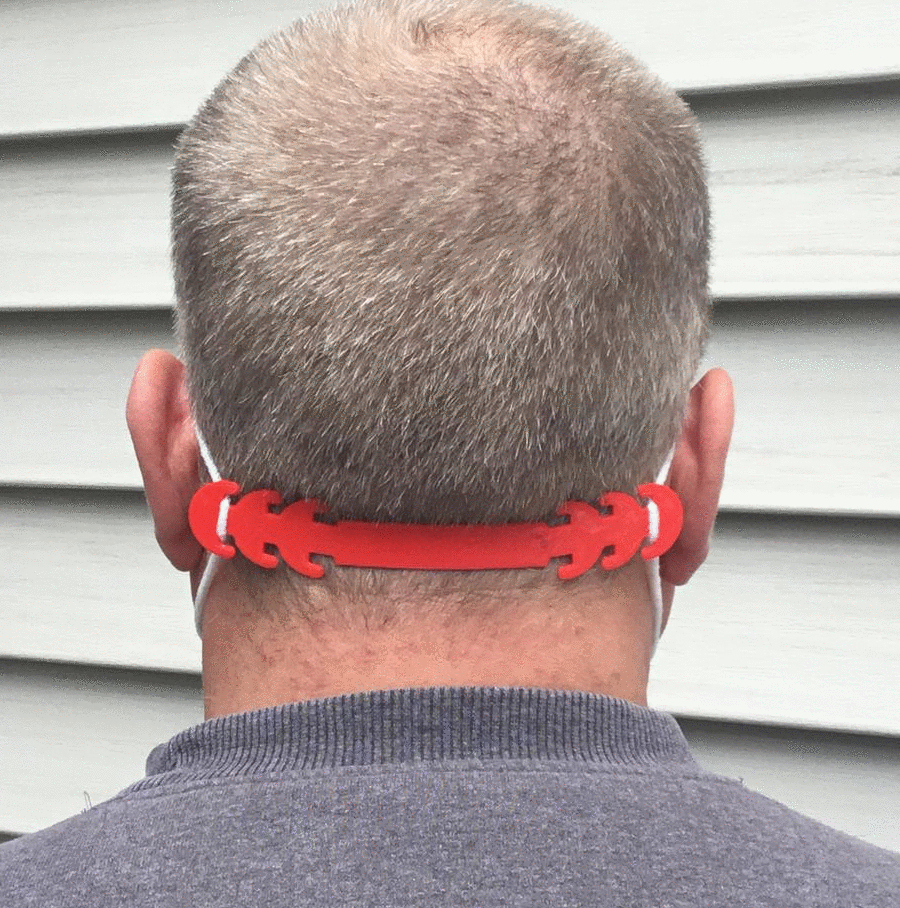 Logistics Plus is pleased to announce that it has added a new item to the LP COVID-19 online store – its newly created outlet for personal protective equipment (PPE).
Introducing the Ear Saver – a face mask accessory that takes the stress and pressure off of your ears while wearing a protective or surgical face mask!
The Ear Saver was created by Todd Keefe, a local high school teacher in Erie, Pennsylvania.
"As the COVID-19 pandemic began to unfold, I heard stories of individuals, especially those in healthcare, who came home at night with ears that were sore or even bleeding from the stress of the elastic on their face masks." said Mr. Keefe. "Having access to 3-D printers as a technology teacher, I began printing these ear savers to relieve the pressure and help masks fit all head sizes and shapes."
What started as donations to local hospitals and first-responders quickly took off.  Todd donated more than 15,000 ear savers across the country.  Now, with the help of Logistics Plus, production and distribution have picked up and they are available for purchase by the general public.
**Ear Savers are 3-D printed here in the United States. While most masks are disposable, the Ear Saver can be re-used.**


You can learn more about Todd's idea by watching the video below on Erie News Now.