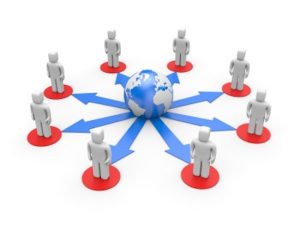 Whether it's due to cost, delivery time, or increased business opportunities, rethinking your shipping network may be more important than ever. Unfortunately, there is no "one size fits all" approach to creating an optimal shipping network. For one industry, it may be crucial to have strategically placed warehouses across the country. In another industry, it may be more important to deliver products timely across the country. Having an out of date shipping network may be holding back the growth of your business. Follow these tips to help optimize your shipping network today.
Create a Strategy
To create a successful shipping network, you must plan, build, and optimize a strategy that best fits your needs. Begin by doing an analysis of your business to determine what is most important to your customers. Would they rather receive packages quicker or get the cheapest shipping rates? Regardless, every shipping network strategy should aim to accomplish two goals:
1.) Decrease the time customers wait for their orders.
2.) Lower your cost per order.
Choose Warehousing Locations
When optimizing a shipping network, location is crucial. Certain areas across the U.S. such as Los Angeles, New York City, and Chicago have become hotbeds for distribution because of their proximity to large parts of the population. Having multiple distribution centers and available warehousing across the country can be a huge benefit for businesses and can help decrease transit times and costs. Have a clear idea of where your customers are located and base your warehousing and distribution strategy on those locations. Having optimal warehouse locations is an important key to a successful shipping network.
Implement Technology Solutions
During the planning stages, business intelligence tools can help model an optimal distribution strategy. After a network has been implemented, a transportation management system (TMS) can be a valuable and time-saving asset for any shipping network. A TMS can give you the best quotes, transit times, and service options to help deliveries and pickups become more efficient and accurate. Along with a TMS, an effective warehouse management system (WMS) allows real-time reporting for order confirmation, tracking activity, received shipments, and more. As technology continues to expand, more efficient and effective solutions for distribution networks are presented. Continuously updating technology is an easy way to keep up with the ever-changing shipping industry.
Look Towards the Future
As the transportation industry constantly changes, it's important to stay up to date on current and future industry trends. With a severe driver shortage and the capacity crunch, transportation costs will rise significantly. As transportation costs rise, distribution networks will have to gradually expand closer to key market locations to reduce mileage and costs. There is currently a shortage of about 60,000 drivers this year, and it's estimated that by 2026, the shortage may triple. Another factor of rising transportation costs is fuel cost volatility. Monitoring current and future freight trends is a great way to optimize your shipping network and stay ahead of competition.
Creating an optimized shipping network doesn't just mean adding more warehouses, it can also mean removing some. It's important to remember that all businesses have different needs and there is not just one correct way to optimize a shipping network. By creating a proper distribution strategy and implementing it, you can become more efficient while saving time and money.