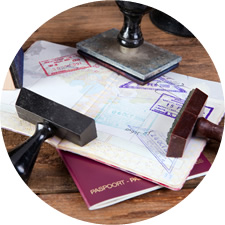 Here is a quick recap of some interesting and noteworthy Global Trade updates identified by the Logistics Plus Customs & Compliance Team.
FMC wants ocean carriers to pay for container storage. Read More. 
Felixstowe strike. Read More 
Port of New York and New Jersey sets container fee, mandatory export levels. Read More
Mexico Is Seen Risking $30 Billion Hit in US-Canada Trade Spat. Read More
Apple warns suppliers to follow China rules on 'Taiwan' labeling. Read More
Updated Requirements for 9801.00.10 duty free claims. Read More
MPF Max and Min to Increase October 1st. Learn More
Logistics Plus® can help you navigate complex tariffs, duties, trade agreements, and regulations with customs brokerage and global trade compliance solutions. Our full-service staff of licensed customs brokers and compliance experts are here to help you with international and global trade management (GTM) issues impacting your business. Contact us to learn more.