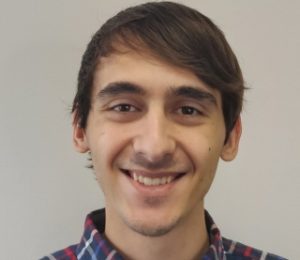 Logistics Plus Logistics Engineer Ricardo Rodriguez recently participated in an interview with Career Street. Ricardo discussed his career path, educational background, day-to-day activities, challenges he's faced, and much more. These are just a few of the questions Ricardo was asked:
What is your educational background?
What has led to your current career?
How do you prepare for an interview for your position?
What qualities are important for a person in your position?
What would people be surprised to find out about your career?
Visit this link if you're interested in reading Ricardo's answers to these questions and more: www.careerstreeterie.org/experiences/logistics.pdf.
The full YouTube interview is available to watch below.
About Career Street
Career Street is a comprehensive career exploration and planning program linking businesses, nonprofit organizations, and schools to create and share experiences for students to job shadow, intern, tour companies, benefit from class speakers, and participate in career workshops and fairs. Career Street is made possible by businesses, organizations, and educators of Erie County dedicated to uniting the education and business communities in the pursuit of a vibrant economy.