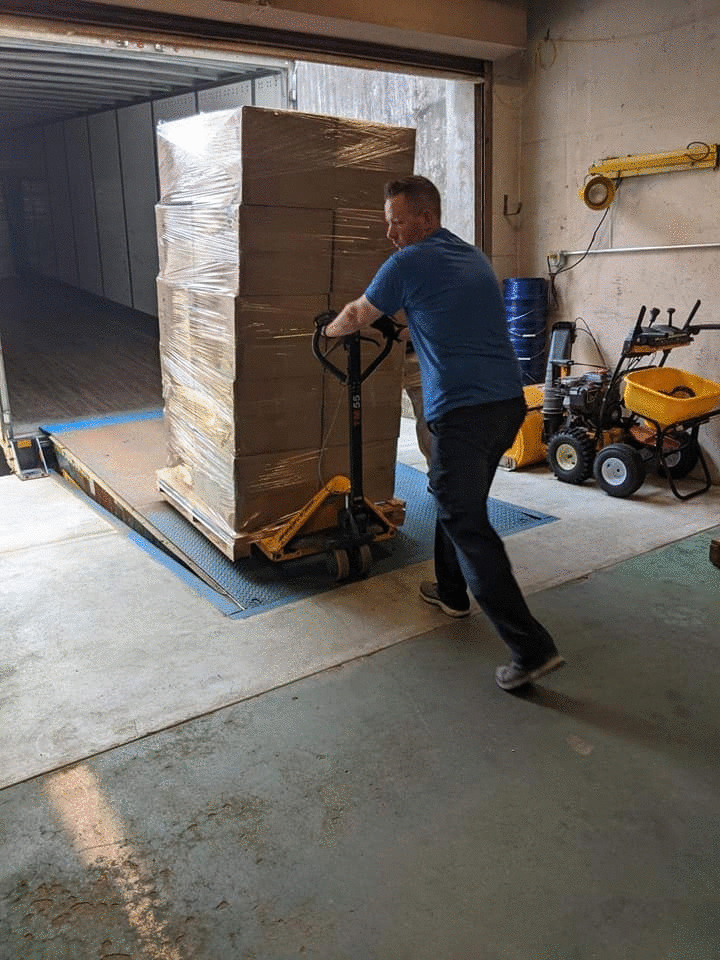 Logistics Plus sustainability partner Restoring Integrity to the Oceans (RIO) has made a $1,000,000 donation to United Way of Erie County's community schools initiative, Erie's Public Schools, Millcreek School District, and Erie Catholic Schools. Logistics Plus assisted RIO by delivering 58 pallets of bamboo products to help students and families in our community. The products donated included bamboo bathroom paper, bamboo paper cups, and bamboo straws. All the products are made from 100% recycled materials.
RIO CEO Kieran Kelly said, "I lived in Erie for many years and have a great love for the area. The people in Erie are one of a kind, and I still have many friends there. We have donated 100,000 pounds of eco-friendly products for the schools. Our great friends at Logistics Plus delivered three truckloads of supplies to schools in the area. I'd like to personally thank Jim Berlin, Yuriy Ostapyak, and the whole team at Logistics Plus for carrying out this mammoth task." Kieran added, "At RIO, we want to lead the way and encourage other companies to help support children getting back to school."
About Restoring Integrity To The Oceans, Inc.
Restoring Integrity To The Oceans (RIO) primary objective is to mitigate the amount of plastic going into the World's oceans and significantly reduce and remove the plastic waste in the significant waste collection areas in the World's oceans. RIO's primary effort is to prevent the introduction of and reclaim plastic materials from the sea accomplished through innovative techniques that vary based on the size and concentration of the plastic waste material encountered. Furthermore, RIO has long-term plans to develop products directly to help recycle plastic waste material and promote recognition and education for reducing plastic waste in the oceans. Learn more about RIO online at oceansintegrity.com.