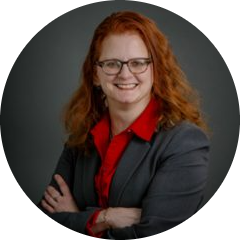 Logistics Plus Customs Brokerage Manager Gretchen Blough made another appearance on NPR's Marketplace for an update on the Section 301 China tariffs.
"We're going to be watching the secretary of commerce's talks in China to see how that goes, if it might have any impact on the 301 tariffs," Gretchen told Kai Ryssdal, adding, "We're going to be watching the presidential candidates to see what they have to say about China and trade in general."
Listen to the complete interview online at https://www.marketplace.org/2023/08/23/customs-broker-section-301-china-tariffs/ or by clicking below.
Marketplace® is a nonprofit news organization on a mission to raise the economic intelligence of the country. For more than 30 years, they have helped people become smarter about the economic forces that touch their daily lives through the unorthodox story, the casual conversation, and the unexpected angle on the news.