Logistics solutions for manufacturers around the globe.
Manufacturing and logistics have always been critical aspects of the industrial world. Logistics Plus can help manufacturers improve their supply chain efficiency by managing costs, inventory levels, transportation, and compliance of both raw materials and finished goods. When choosing a 3PL or 4PL provider, finding one with experience in manufacturing logistics is essential. That's where we can help.
Services Offered:
Transportation management
LTL & truckload freight
International freight forwarding
Warehousing & distribution
Customs & compliance
Technology & business intelligence solutions
Logistics Plus understands the unique logistics challenges facing manufacturing companies. We provide various solutions that help align warehouse and transportation operations with your business strategies. Our processes, technology, and extensive network of people and locations worldwide drive cost and capital out of your operations while ensuring consistent and reliable service.
To request more information or start the quoting process, please complete our Industry Solutions Form or use the contact information below.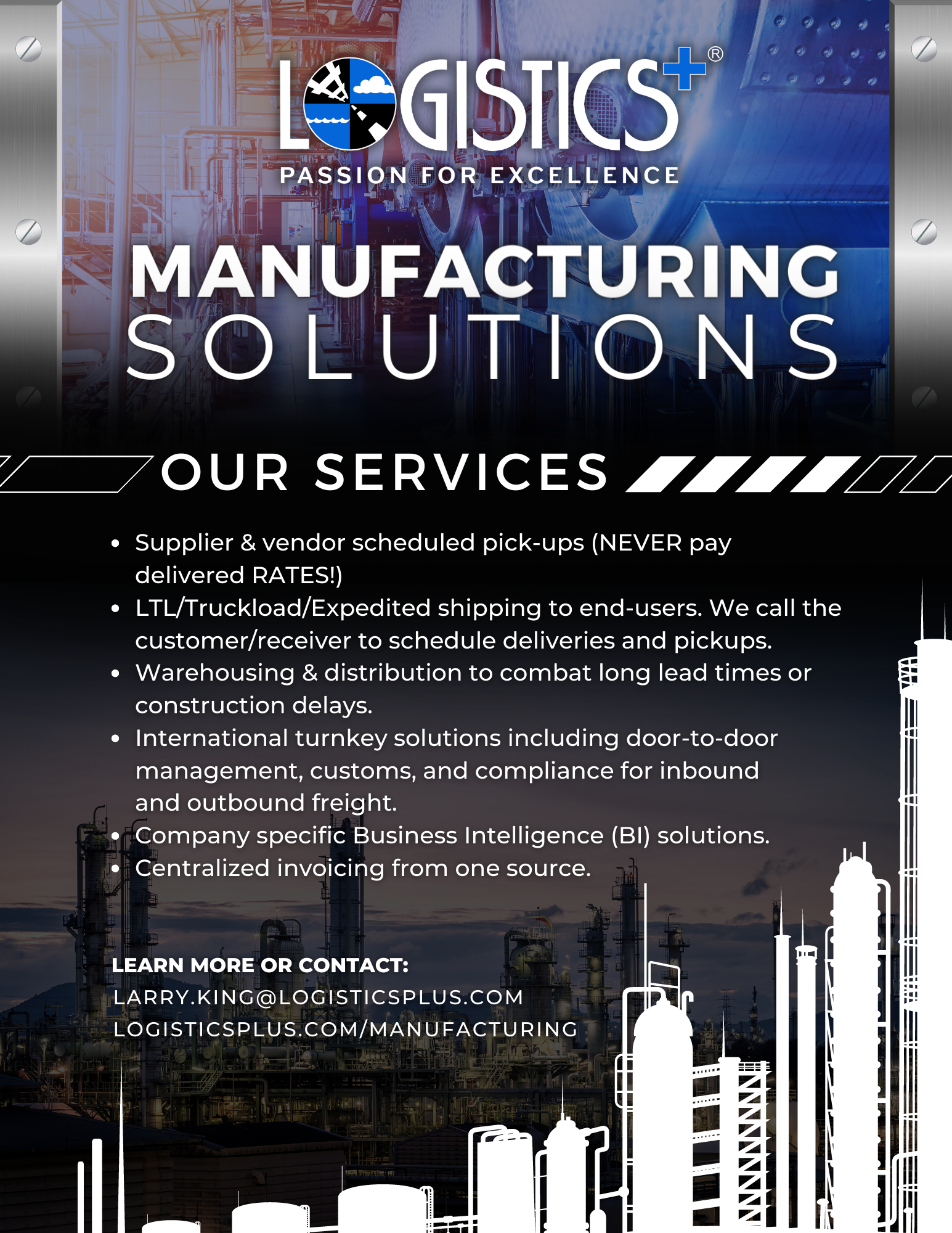 (Click for downloadable PDF)

Email: quotes@logisticsplus.com
The Logistics Plus Global Network