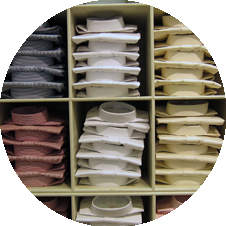 Logistics solutions for the retailers and distributors.
The retail and distribution industry is a sector of the economy comprised of individuals and companies engaged in selling finished products to end-users. Multi-store retail chains in the U.S. are both publicly traded on the stock exchange and privately owned. According to the latest annual report released by the U.S. Commerce Department in 2013, total retail sales in 2011 were $4.7 trillion, representing an 8% increase over 2010 total retail sales (including food service and automotive). The 2011 increase was the largest year-over-year increase since 1999, indicating that economic recovery is well underway and that the future of the U.S. economy is expanding, not recession.
We know that demanding consumers, competitive markets, increased customization, and other retail challenges have major implications for logistics. So we offer a host of services that can improve every phase of your supply chain, satisfy your customers, and help you optimize your market position. With peace-of-mind assurance, you can spend more time on the things that ultimately make you more competitive, like service, productivity, and innovation.
Logistics Plus has also become a go-to resource for Amazon retailers, and we're now a part of the Amazon Global Selling Solutions Provider Network. Logistics Plus can help you easily and affordably import your goods to Amazon fulfillment centers if you're an Amazon retailer. We can also help with warehousing, inventory management, domestic transportation, fulfillment, and more!
To request more information, please complete our Industry Solutions Form.