If you import or export, your HTS Codes must be correctly assigned.
Improper HTS code classification can result in fines and penalties imposed by the U.S. Customs and Border Protection (CBP). Logistics Plus has a staff of licensed customs brokers that can help you classify correct HTS (Harmonized Tariff Schedule) codes for your products. We can classify your products from scratch, or provide a second set of eyes on your current HTS code classification(s). No classification is too big or too small!
HTS classifications determine: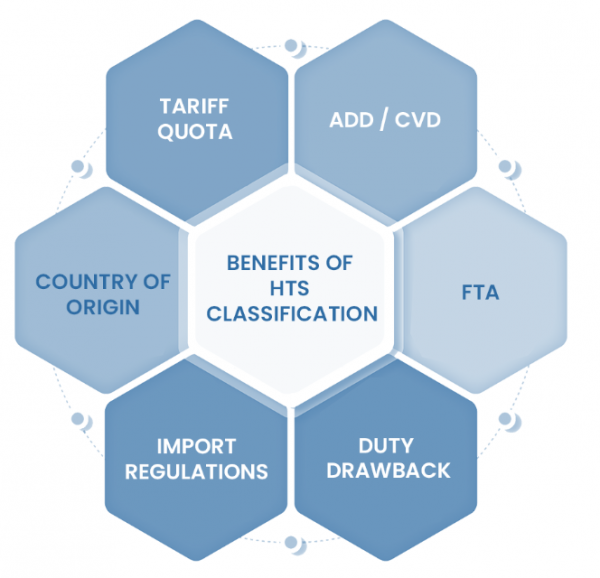 Admissibility into customs territory
Duties owed
Quotas and content requirements
Special trade program eligibility
Anti-dumping and countervailing duties
Product based import sanctions
Other government agency requirements
How can we help?
Whether your company has 5 unique products or 50,000 unique products, Logistics Plus will ensure that all of your HTS codes are properly classified. All we need is a listing of all the SKU's to be classified along with access to your product literature and technical specifications. We then classify each SKU and provide the classifications back to you either electronically via Excel or make them available to you via our online interface at www.etntplus.net
How much does this service cost?
We charge per SKU and provide volume discounts. The more products you need classified, the less your per SKU price.
For more information, please contact:
Adam Mook (Compliance Department Manager)
Email: adam.mook@logisticsplus.com
Phone: 814.464.1722
Gretchen Blough (Customs Brokerage Manager)
Email: gretchen.blough@logisticsplus.com
Phone: 814.461.7630
We're here to help you succeed. If you need the help from a customs brokerage or global trade compliance team, contact our team of experts today!